Read how we helped real clients overcome challenges and succeed with Amazon Marketplace Optimisation…
CASE STUDIES
We've helped clients in sectors from automotive to fashion, sports to food see stellar results through Amazon account management, optimising Amazon listings, Amazon SEO, Amazon Paid Advertising and a full range of Amazon optimisation services.


208% uplift in 4 months through Amazon DSP
The Company Gtechniq makes unique, high performance protection and maintenance products for cars, boats and planes. Founded by a quantum physicist in 2001, the products use innovative nano technology to give an outstanding, long lasting shine and finish in a way traditional products cannot match.
The Challenge Gtechniq had tasked Optimizon with an ambitious year on year growth target. They had a very limited marketing spend, so we needed to make the most of our budget by investing this into the most effective channels.
The Solution With sponsored products (PPC) already live and maxed out due to strict ACOS targets, we had to find another solution to increase ROI and help grow sales against our YoY target. This is when we identified the DSP (demand-side platform) as something that could help. With limited funds left to play with for the quarter, we decided to put together a robust retargeting-only plan which could help reach the figures they were after.
Working with the client and looking at data analytics, we were able to identify the products which were ordered the most by Amazon and had sufficient stock levels to cope with demand so that ads were not paused on the DSP.
Dynamic e-commerce creatives were then created in the platform for those products which included a range of unique elements including a variety of CTA buttons, customer reviews, star ratings and a headline describing the product.
Once these were created, it was time to create the audience pots we wanted to target. Using the product ASINs we built retargeting pools for those specific products, so we were able to serve ads to those people who had for example, added to cart, but not purchased. In addition we also built audiences for similar product viewers (competitor ASINs) and product purchasers, so that we were able to develop an advanced cross-selling strategy to their actual customers.
The Results First month in we achieved a ROAS of 4 (meaning £4 for every £1 invested into advertising). Stuart Taylor, Head of Business Development said, " It was great to see a high ROAS right off the bat. Well done!"
By the end of month 3 we had achieved ROAS of 5.4 after seeing incremental month-on-month improvements. We went way over the target set by Gtechniq to achieve a 208% uplift in the quarter, compared to the same period last year.
Benchmarking against individual targets showed that we crushed performance compared to the top 25% of advertisers in this category. Stuart said, "It was fantastic. We thought we had set the target pretty high but Optimizon deployed a very effective DSP strategy which in turn exceeded the targets we had set – very impressive."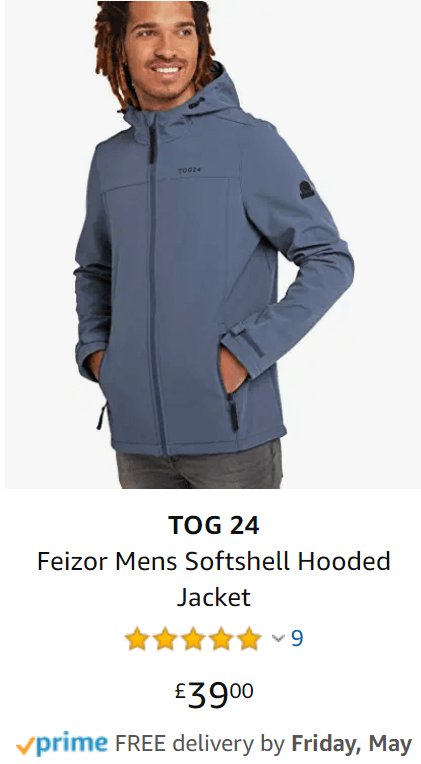 3x higher sales
The Company TOG24 is a leading retailer of outdoor clothing, known for quality and value. Based in Yorkshire, the brand is built around the values of trust and integrity that the North of England is famous for, and products are inspired by the wild and rugged Yorkshire landscapes.
The Challenge Our Amazon sales were weak compared with web sales, so we asked Optimizon to help us optimize the listings," said Marketing Director, Simon Ward, one of the sons of the founder who now run this family-owned company.
The Solution With the Spring Summer collection already in full swing, Optimizon did what they could to optimize the existing copy, with minimal changes for maximum effect.
TOG24 then asked the agency to write new copy from scratch for around 100 new products for the Spring/Summer range, for both Amazon and the ecommerce website.
Two of their writers travelled to TOG24 head office on the edge of the Yorkshire moors to look at the products, try them on and understand at first hand the brand values.
The Results The very first batch of optimized copy achieved sales 2-3 times higher than expected – a fantastic result that was a great start to a long-term partnership. We are now launching TOG24 into Amazon US and Australia, and on Ebay.
"We would recommend James and his team at Optimizon to anyone looking for an Amazon partner to grow their business"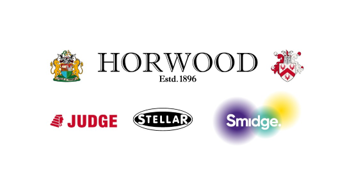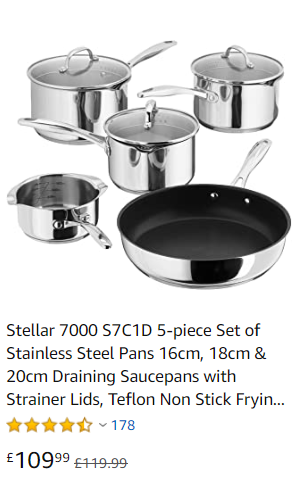 The Company Trading for nearly 150 years, Horwood Homewares is one of the leading kitchenware companies in the UK & worldwide. Their kitchenware brands Stellar & Judge are synonymous with long lasting, high quality products. 2019 saw Horwood launch, Smidge, offering beautifully designed products to help support a sustainable lifestyle.
The Challenge Horwood was already selling on Amazon, but felt that to get the greatest results they needed extra resource and specialist skills. This led them to Optimizon.
Days after our creative teams started work on copy and A+ content for listings, Covid-19 struck.
With key decision makers at Horwood unavailable, Optimizon was trusted to continue creating copy and A+ content as well as uploading new listings with little client approval.
The Solution Optimizon's creative team worked tirelessly to ensure each brand had its own tone of voice and visual feel for the A+ content.
Once the optimised listings were live on Amazon, three products were identified as potential opportunities in the midst of a global pandemic.
Using the insight available and driven by our passion for success, we further optimised the content and promoted them with additional advertising spend.
The Results Despite limited ability to interact with the team at Horwood our efforts paid off.
Within the first week, sales were 4x higher than anticipated and Horwood increased their investment in the advertising budget.
"Rob Jones, Horwood Homewares Managing Director, said; "Optimizon did a brilliant job at such a difficult time."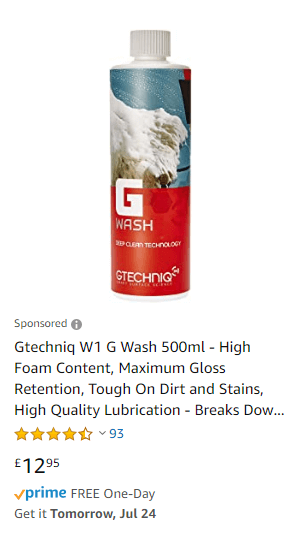 Doubling sales to create a substantial new channel
The CompanyGtechniq makes unique, high performance protection and maintenance products for cars, boats and planes. Founded by a quantum physicist in 2001, the products use innovative nano technology to give an outstanding, long lasting shine and finish in a way traditional products cannot match.
The Challenge When Optimizon started working with Gtechniq the listings did not reflect the high quality performance of the brand. Sales were not reaching their potential, and the brand was hard to find on Amazon.
The SolutionListings were optimised with copy that explained the strong functional benefits of the products, and contained keywords to draw in automotive owners and boating enthusiasts. A storefront was created and a sponsored ad campaign launched to drive traffic.
The Results Over the first three months of introducing the storefront, sales within the storefront environment tripled and remained high even during the lockdown period. Sponsored ads drove traffic to the storefront which in turn provided additional halo sales for the brand. Since introducing sponsored brand ads sales within the storefront grew 50% every month. Of these 44.6% were 'new to brand' growing the overall customer base for Gtechniq.
Gtechniq benefits from bespoke support from a dedicated Account Manager, Operations Manager and Advertising Manager – who have direct contacts within Amazon. An integrated management approach has seen sales increase as well as customer satisfaction. Optimizon is now about to start managing Gtechniq's sales on eBay as well.
Stuart Taylor, Head of Business Development said, "The best thing for me about Optimizon is that they have taken away all of the day to day management of Amazon, sorted it all out and grown the sales. They have taken what was a difficult and time consuming sales channel for us and turned it into an effective and substantial account."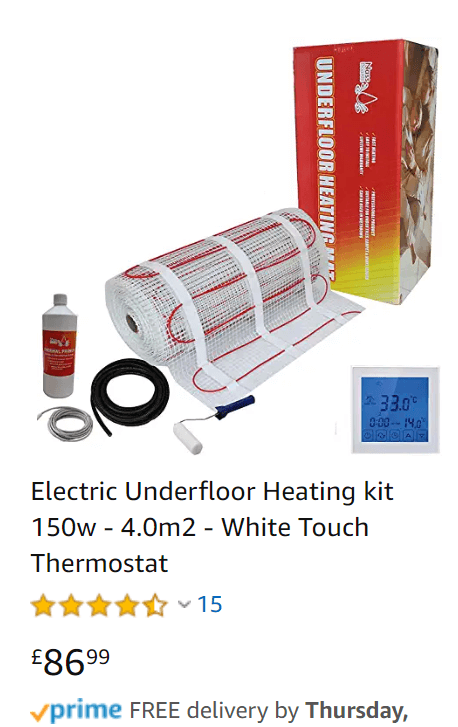 1715% sales increase
The Company Nassboards is a leading specialist in the UK DIY market, selling kits for wetrooms and underfloor heating.
The Challenge Nassboards had spent about a year attempting to sell on Amazon with very disappointing results. That's when they turned to Optimizon to increase revenue not only on Amazon but on their own ecommerce website.
Martin Colbey, Director said, "The correct partner was essential as we had some ambitious sales targets to meet, and we were impressed with Optimizon's knowledge, enthusiasm and track record. We employed Optimizon to handle the complete Amazon account management to grow our sales."
The Solution Optimizon took on all aspects of building the Nassboards brand. They optimised all our content on Amazon and the website, created A+, Amazon storefronts and an ecommerce website.
Optimizon supported this with Amazon Sponsored Product advertising as well as Google PPC and SEO.
The Results The combined efforts paid off. Sales skyrocketed.
Martin Colbey said: "In the first 8 months when new optimized content went live we saw a 1715% increase in sales on Amazon alone.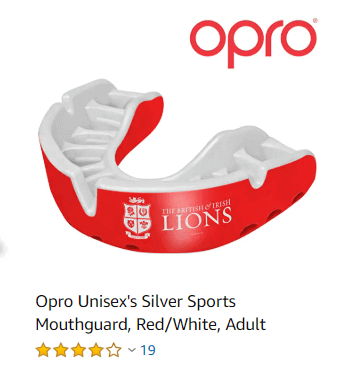 Number one spot
The Company OPRO is the worldwide leader in tooth protection for Rugby, MMA and other extreme sports.
The Challenge OPRO engaged Optimizon to increase sales on Amazon whilst controlling pricing and presenting the brand in a consistent way with other marketing. This was essential to protect the OPRO brand on Amazon in the UK, Europe and USA.
The Solution Optimizon helped create the OPRO Amazon account from a standing start. This included creating listings for all products and setting up a well converting PPC account.
"We were impressed that Optimizon came to our factory and looked at the manufacturing process to be able to write the correct content and make sure our products were listed in the correct variations", said OPRO Sports Marketing Director, Daniel Lovat.
The Results The new optimised listings quickly ranked on the first page of Amazon search result with more than 40% of OPRO's products finding the #1 spot. In the first complete month from the start of the project, sales were double that of the entire previous 6-month period.
Know more about our Amazon product advertising and listing services in the UK
Getting in touch is easy! Click the button below to request a call back from one of our Amazon listing consultants.