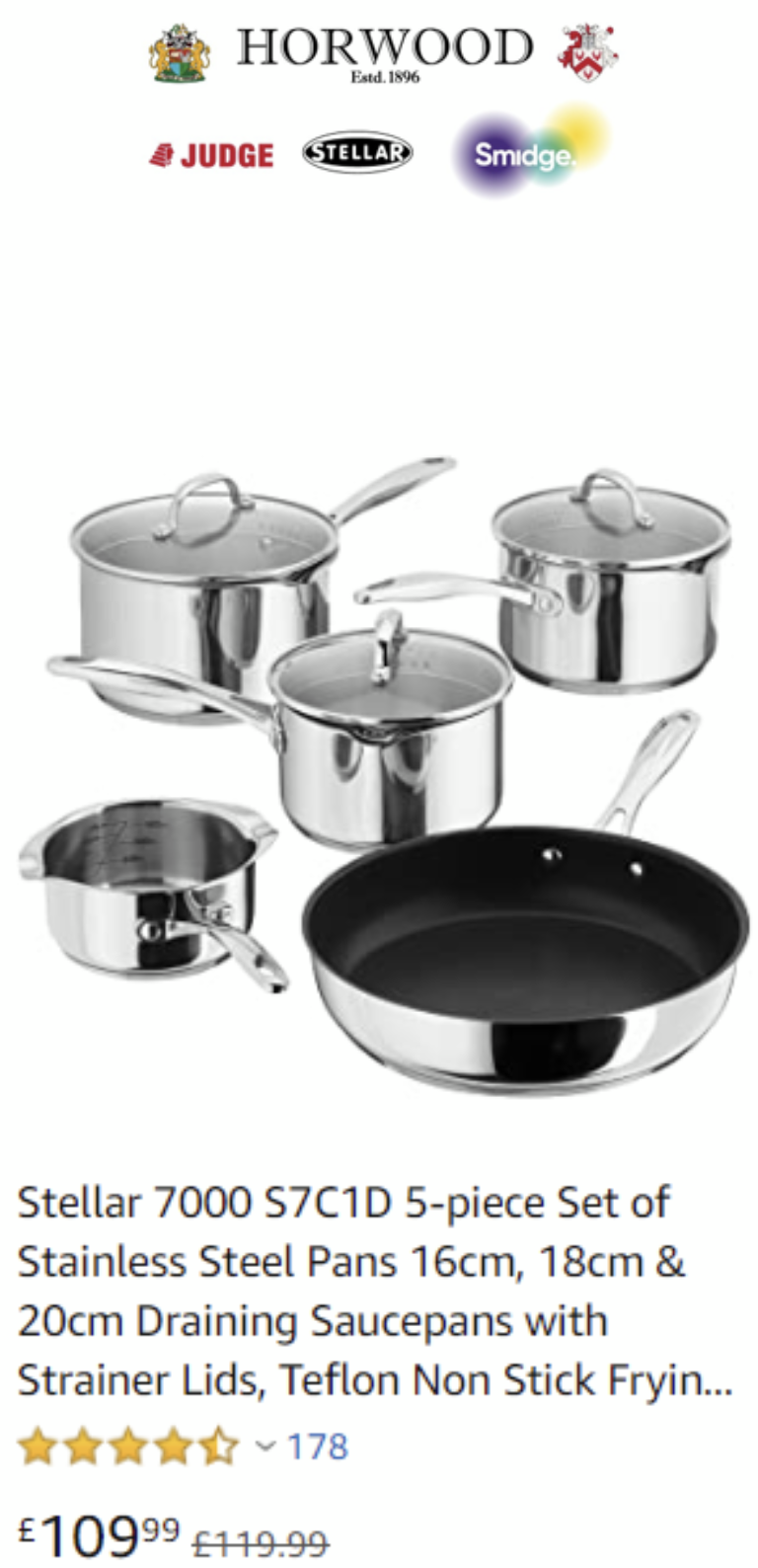 Trading for nearly 150 years, Horwood Homewares is one of the leading kitchenware companies in the UK & worldwide. Their kitchenware brands Stellar & Judge are synonymous with long lasting, high quality products. 2019 saw Horwood launch, Smidge, offering beautifully designed products to help support a sustainable lifestyle.
Horwood brands Judge and Stellar were already selling on Amazon but needed extra resource and specialist skills to make the most of the platform. This led them to Optimizon.
Days after our creative teams started work on copy and A+ content for listings, COVID-19 struck.
With key decision makers at Horwood unavailable, Optimizon was trusted to continue creating copy and A+ content as well as uploading new listings with little client approval.
Once the optimised listings were live on Amazon, three products were identified as potential opportunities in the midst of a global pandemic. Using the insight available and driven by our passion for success, we further optimised the content and promoted them with additional advertising spend.
Despite limited ability to interact with the team at Horwood our efforts paid off. Within the first week, sales were 4x higher than anticipated, and Horwood increased their investment in the advertising budget. One year on, sales are 2.5 times above target and have been significantly raised for 2021/22.
"Optimizon did a brilliant job at such a difficult time." – Rob Jones, Managing Director