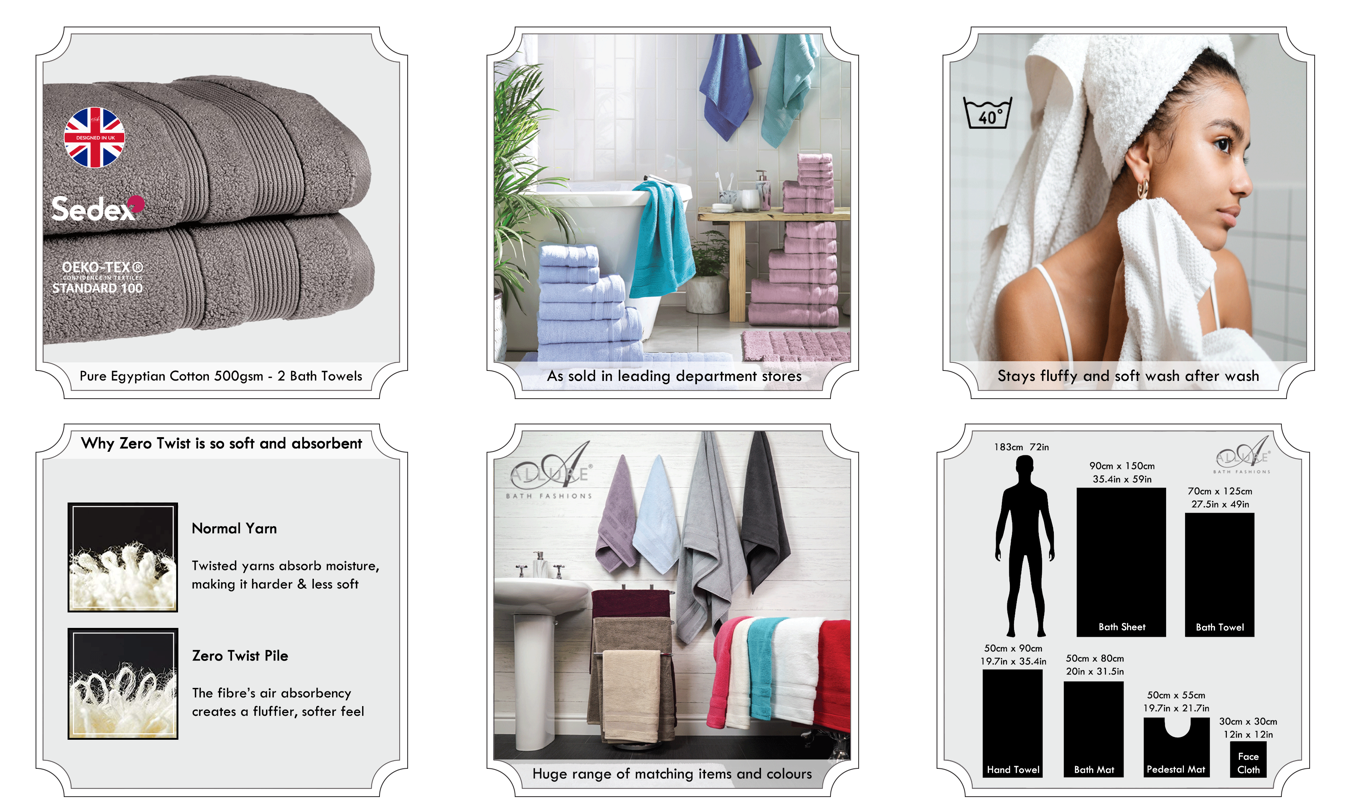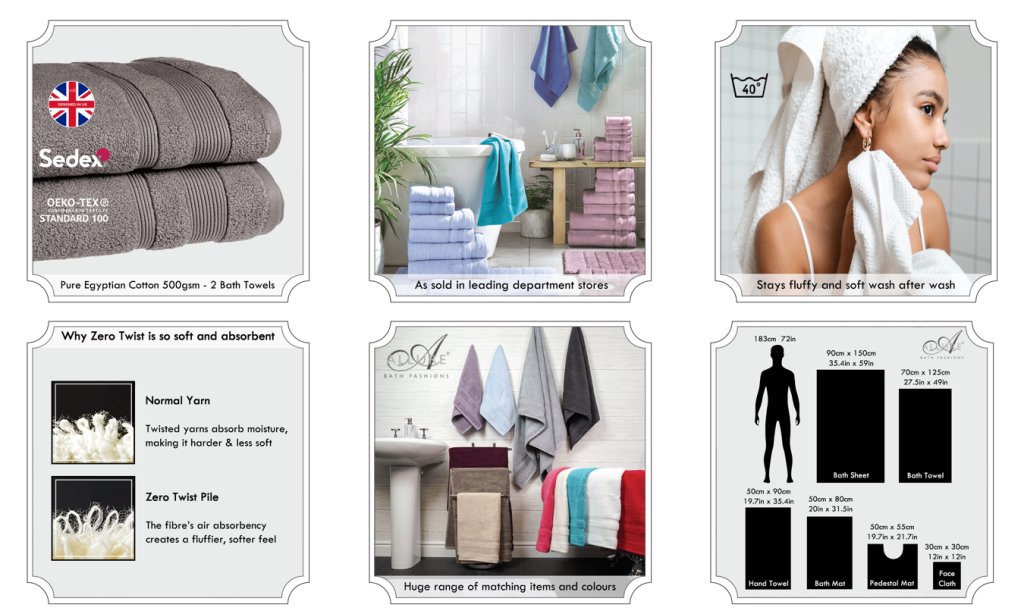 Marvel X is a major supplier of high-quality towels and linens to top UK department stores. Made to the highest ethical and environmental standards, the products are sold on Amazon under the Allure Bath Fashions brand.
As part of our ongoing optimisation programme for existing clients, we reviewed the creative work which had first been produced in 2019. In that time many changes had taken place on Amazon. Best practice for titles and bullets had moved towards shorter, more sophisticated listings. What used to be called Enhanced Brand Content is now A+ Content with comparison charts that link directly to live ASINS. Mobile viewing has also increased dramatically which lends itself to a much more visual experience.
Optimizon re-wrote copy for dozens of different towel ranges, standardising the titles, improving the messaging around quality, ethics, and environment, and incorporating new keywords in a more natural way to improve organic search. We then tested one range, Zero Twist, by using a new technique of 'storyboarding', adding text and graphics to the images to support the key messages developed for the bullet points.
The new copy alone produced sales uplifts and improvements in conversion. When storyboarding was added into the mix, sales rose on that range by 137% over a 3-week period, transforming the business model for our client.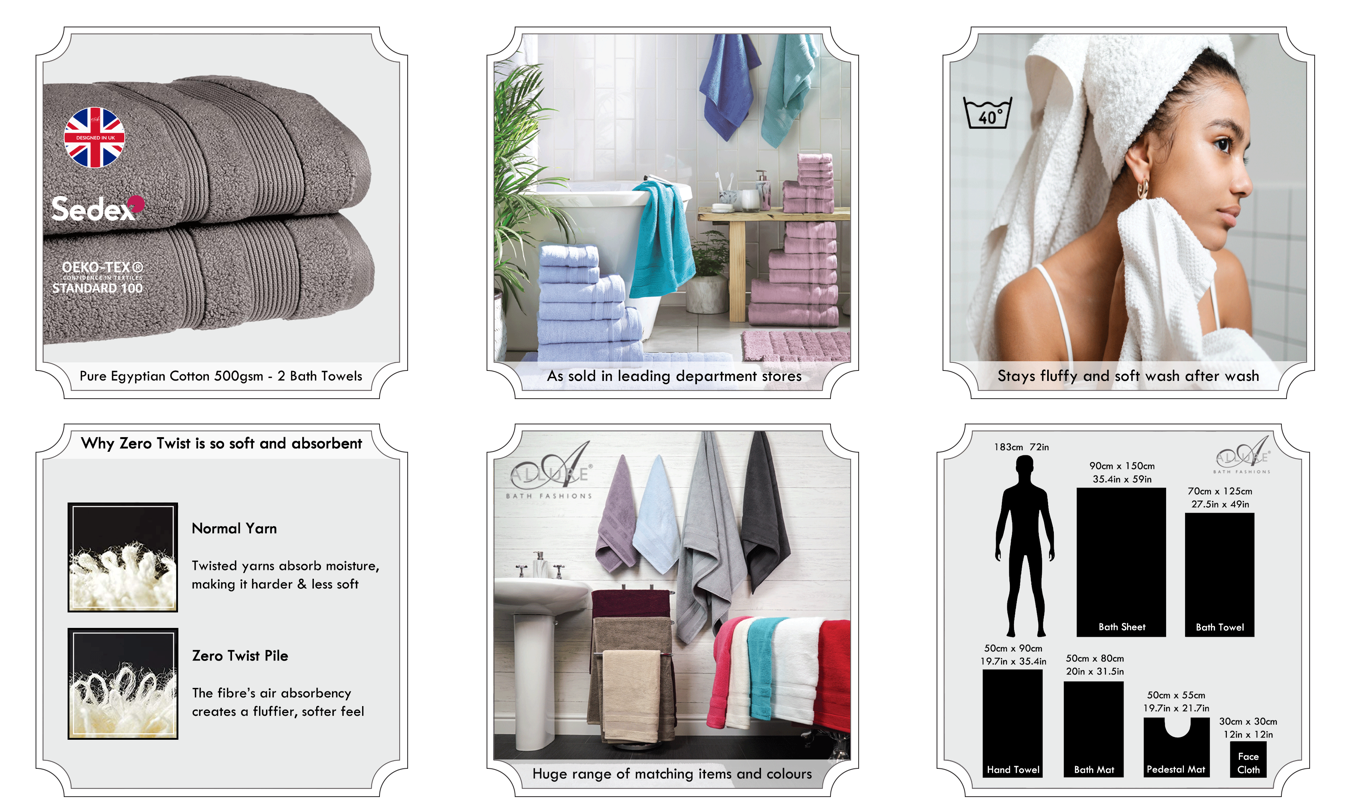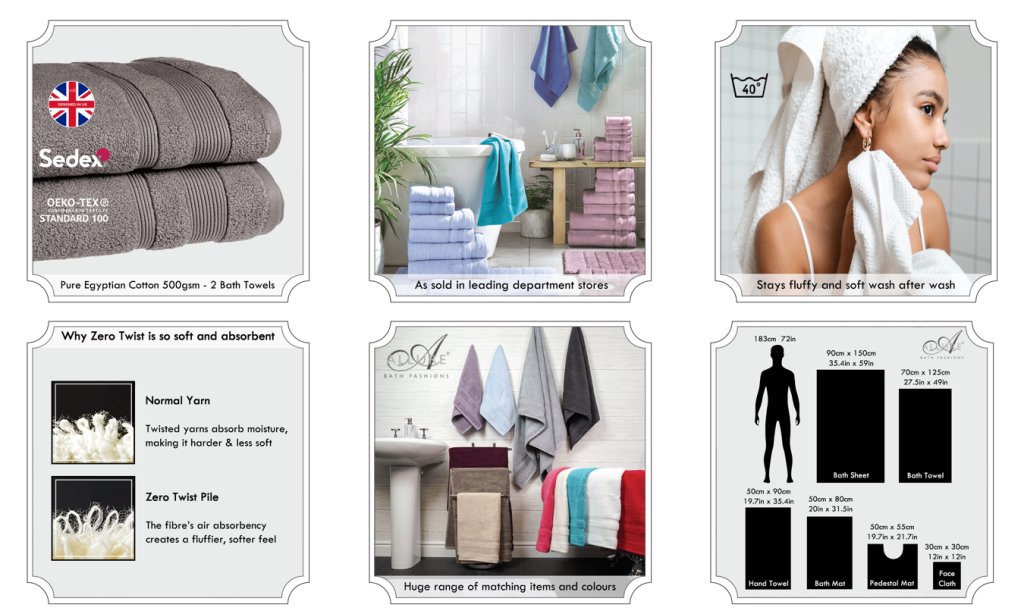 Owner of Allure Bath Fashions, Anurag Chaturvedi said: 
"I'm very impressed with all the initiatives Optimizon took and delighted to have seen such great results."