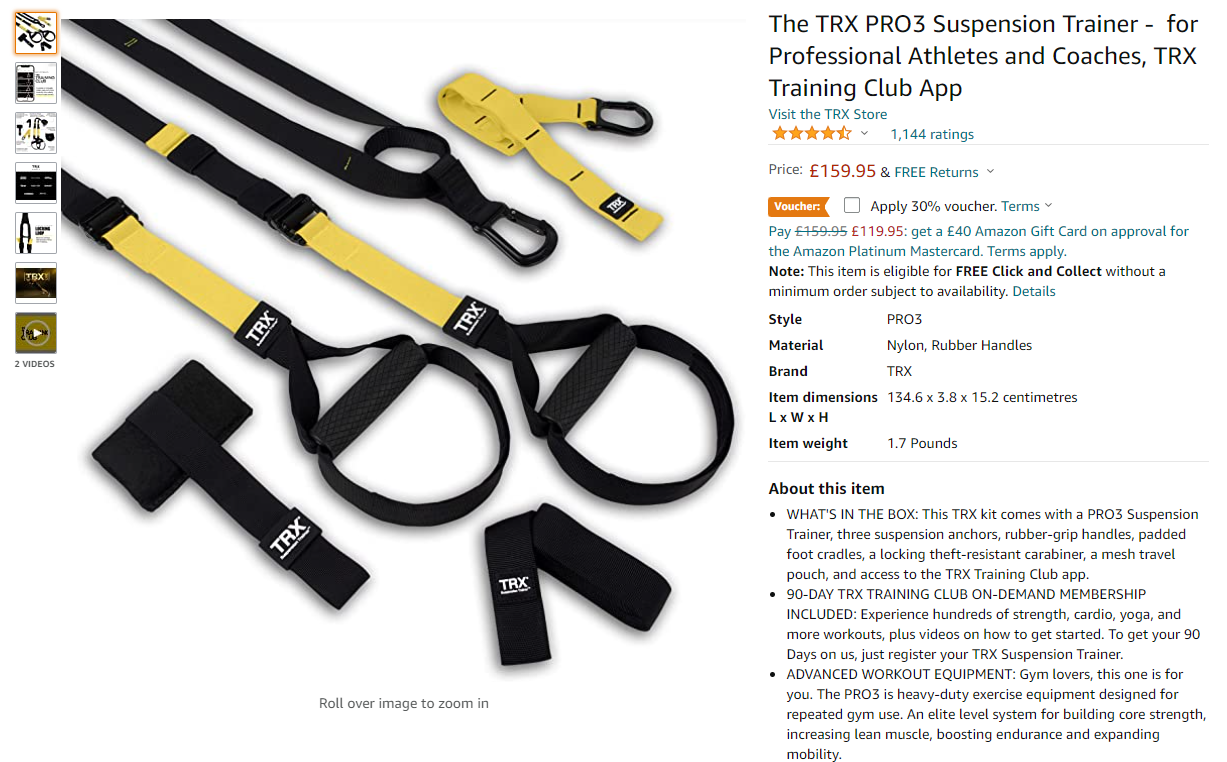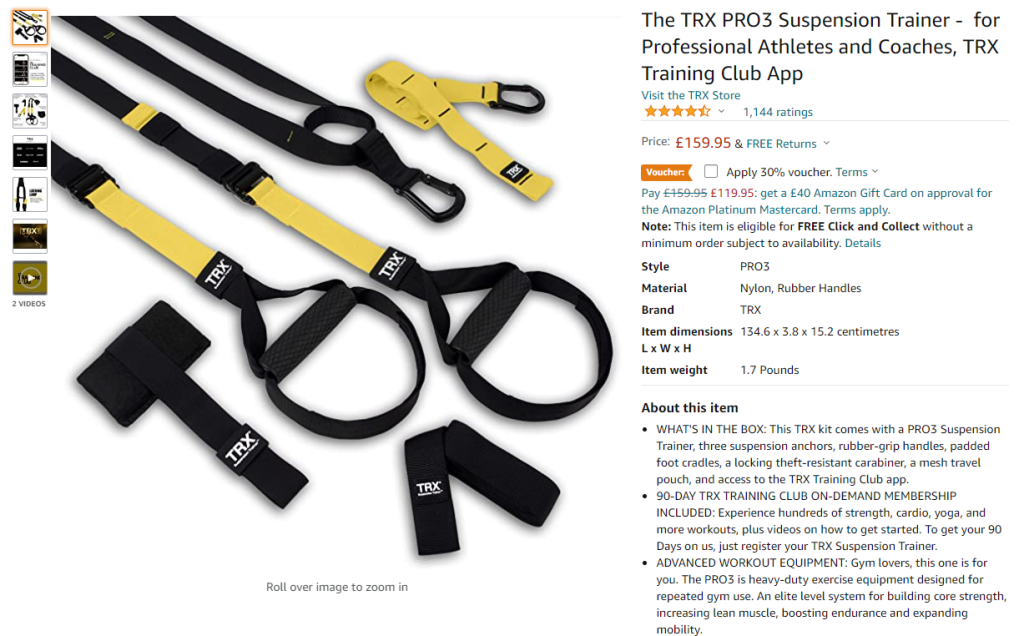 TRX is a global brand leader in suspension training equipment. Supplying world-class training products and workout programs for everyone: from fitness professionals and enthusiasts of any age and ability to top-name athletes in the NFL, NBA, MLB and UFC. 
TRX approached Optimizon to 'have a look under the hood' of their UK Amazon account to better understand how they can increase sales and speak to audiences away from their origin country. They faced issues around products not listing correctly, many imitation products and content that was optimised for a different target audience.
After a month of in-depth analysis, Optimizon's experts presented 12 specific recommendations in 4 key areas:
Creative – 

increase sales and build brand reliability

 

Paid Advertising & Promotions – r

educe wasted spend and increase sales

 

Technical – solutions to b

ack-end issues and to improve account health

 

Legal – advice to deal with copycats and counterfeiters

 
The client was delighted with the actionable findings which have already had a significant impact on the business.
Steve Smith – Sr. Director of Consumer Sales at TRX Training, said: 
"I was blown away by the work the Optimizon team produced. It was way more than I was expecting in both breadth and depth of the analysis and recommendations. The advice was spot on, with many immediately actionable points that we have already started to implement and see results from. Although the review was specific to the UK, much of it has given us new and useful insights into our US Amazon marketing.  
All the people I met were highly professional and personable and inspired great trust and confidence. I have no hesitation in recommending Optimizon to anyone who wants to protect their brand and maximise sales on Amazon."