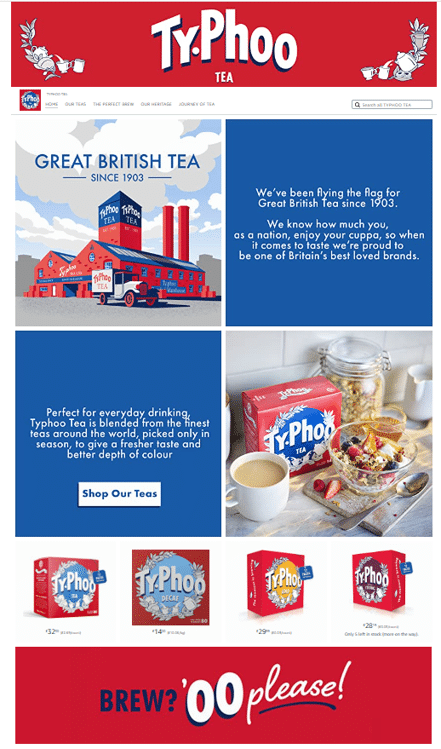 Typhoo Tea is one of Britain's most-loved tea brands. Typhoo is a Rainforest Alliance Certified company, producing tea that contributes to keeping the planet healthier and providing better livelihoods for farmer communities.  
One of Typhoo's 2023 strategic pillars was to expand their ecommerce reach with a focus on Amazon.  After 18 months of trading, Typhoo were struggling to gain traction and increase brand awareness.  Plagued by technical and stock issues, together with and a fundamental lack of consistency in their messaging and imagery, the brand was not set up to win. 
The brand required well-designed content to enhance the customer journey, consistent cues to remind the shopper why they should choose Typhoo, as well as a sustainable advertising and promotional strategy. 
Typhoo approached Optimizon to help bring their brand to life and to develop a sustainable strategy to facilitate long-term sales growth. 
Optimizon kicked off the project in December 2022: 
1- Prioritising any technical issues that prevented content updates. This was impacting their ability to communicate the benefits of the brand to the shopper. 
2- Focusing on a strategic advertising campaign with high-intent and narrow targets.  The team balanced their content expertise to deliver results through performance in search term placement and advertising insights, rather than higher spend.  
3- Applying their 'Gold Standard' creative package to Typhoo's listings. The team led the creative direction and content for Typhoo's brand story, highlighting the reasons to believe in Typhoo through new titles and keyword-optimised bullet points to drive conversion.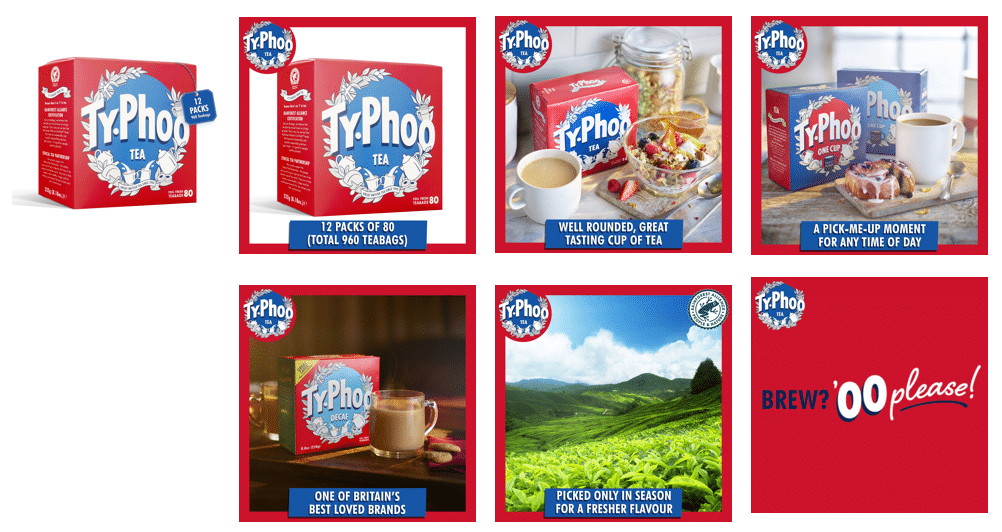 The combination of creative copy and strategic advertising, improved the brand's awareness and one  the products ranking in Black Tea rose from #38 to #9, achieving its first ever top 10 ranking. The team's strategic advertising and promotional activity increased the projected ROAS of 3 to 4. The client was delighted with the results and has now asked Optimizon to work across other brands.  
"The level of commitment demonstrated by everyone in the business is quite frankly amazing.  Regardless of who you work with, within the business, be that the Account Management or the Creative team, you always come away knowing that everyone is pulling together to deliver for your brand.   As a brand, you require any consultancy you trust your business to, to have a high degree of expertise and that is clearly demonstrated throughout their business.  One piece of advice from me is to ask and take notice of their feedback.  The team know this platform inside and out and can help you navigate a very complex platform from that of traditional bricks and mortar.  Also, don't just focus on hero brands, when this is the perfect place to reinvent your tertiary brands."