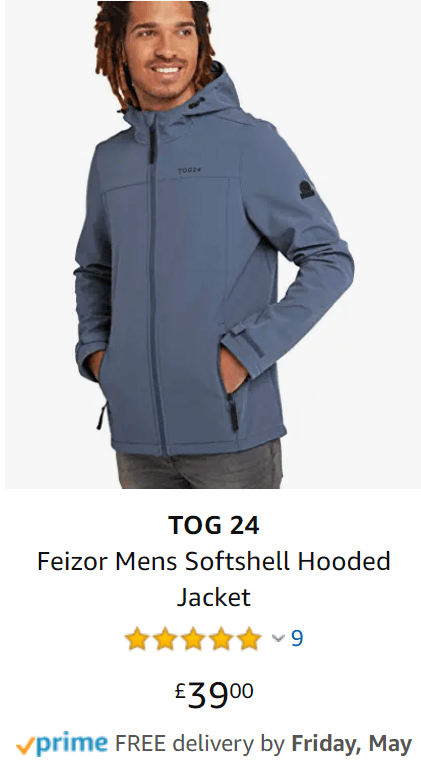 TOG24 is a leading retailer of outdoor clothing, known for quality and value. Based in Yorkshire, the brand is built around the values of trust and integrity that the North of England is famous for, and products are inspired by the wild and rugged Yorkshire landscapes.
"Our Amazon sales were weak compared with web sales, so we asked Optimizon to help us improve the listings," said Marketing Director, Simon Ward, one of the sons of the founder who now run this family-owned company."
With the Spring Summer collection already in full swing, Optimizon did what they could to optimise the existing copy, with minimal changes for maximum effect.
TOG24 then asked the agency to write new copy from scratch for around 100 new products for the Spring/Summer range, for both Amazon and the ecommerce website.
Two of their writers travelled to TOG24 head office on the edge of the Yorkshire moors to look at the products, try them on and understand at first hand the brand values.
The very first batch of optimised copy achieved sales 2-3 times higher than expected – a fantastic result that was a great start to a long-term partnership. We are now launching TOG24 into Amazon US and Australia and on eBay.
"We would recommend James and his team at Optimizon to anyone looking for an Amazon partner to grow their business." – Chris Ward, Managing Director