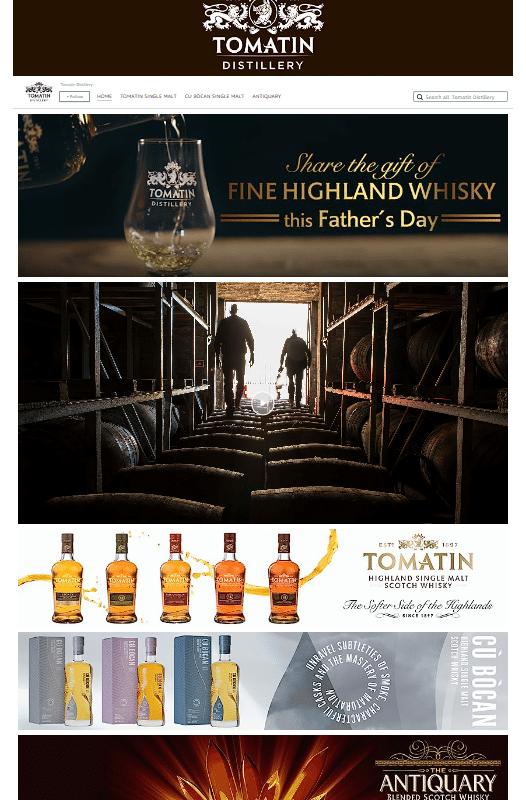 Tomatin is the largest malt whisky distillery in Scotland. The rich history of Tomatin dates back to the 1700's and it's become known for its unusual cask maturations where the whisky is put into oak casks that, over time, adds a complex layering of flavours.
To this day Tomatin have been harnessing the soft waters of the Alt-na-Frith, to produce high quality single malt and blended whisky.
Tomatin needed support moving from Amazon Vendor to Seller Central in order to take control of their listings and to get a handle on their 3rd party resellers.  This is an extremely competitive category and Tomatin were only securing 55% of the Buy Box.  Other technical challenges, such as duplicate listings, and issues with copy and images pulling through onto the front end of Amazon increased the headaches for the Tomatin team.
Optimizon were brought in to transfer the account from Vendor to Seller.  The team introduced automatic repricing to secure the Buy Box and start taking sales from competitors. Automatic pricing adjusts your prices on Amazon quickly. You select which listings to apply and control it by setting minimum and maximum prices. Competitors are easily held in check – if they reduce their price, you automatically reduce yours by as little as 1p less than the seller.
We also merged duplicate listings and our weekly audits gave peace of mind that there were no technical issues with updated imagery or copy
Tomatin saw a 44% uplift in sales, with automated pricing playing a key role in increasing the Buy Box rate to 91%. Great results in line with Optimizon's targeted efforts!