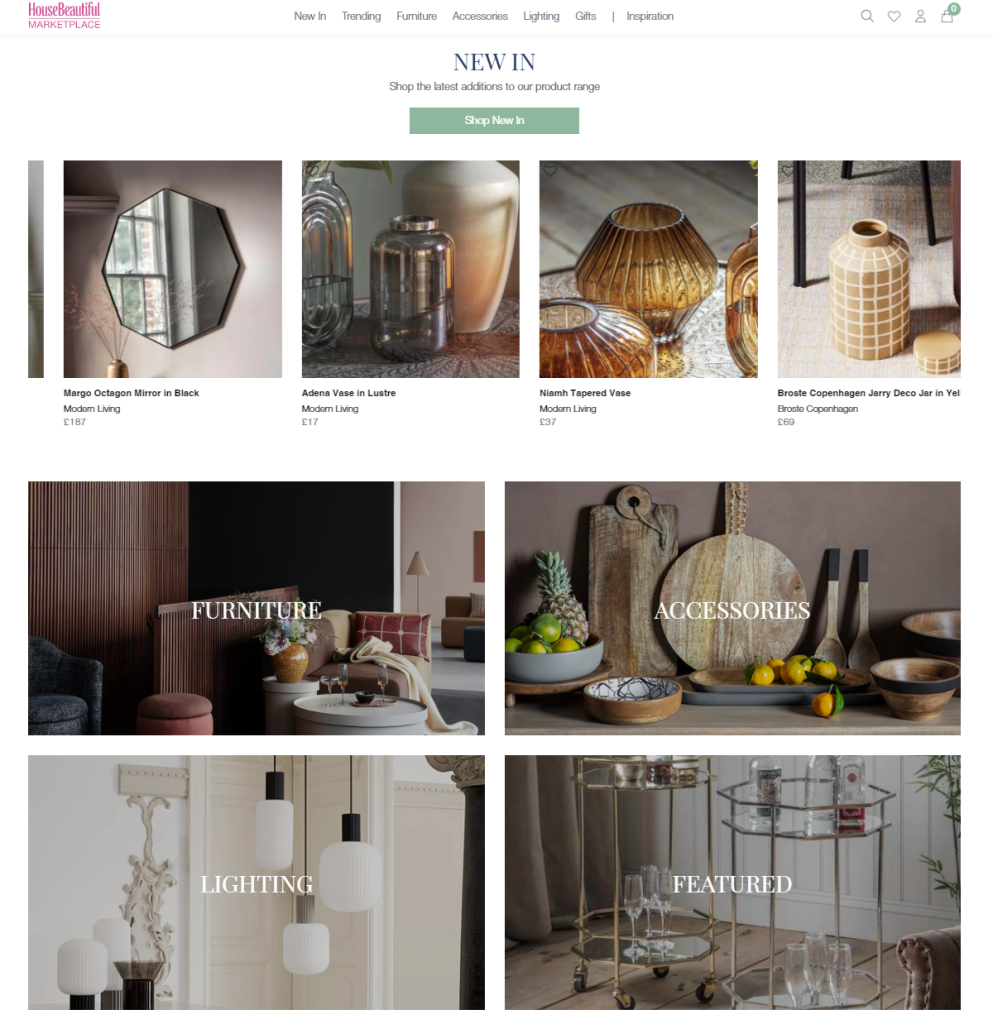 House Beautiful is a leading interior decorating magazine, owned by the Hearst Group, first published in 1896. In recent years the brand has expanded to include exhibitions and events, and in 2021 launched its own marketplace.
As a new venture, House Beautiful needed specialist marketplace expertise advisors. The team had built a prototype website and were keen to get feedback and signposts to help ensure a successful launch.
Senior consultants from Optimizon's Amazon and eBay divisions reviewed the beta website and draft customer email templates. This was delivered in detailed documents, which evaluated strengths, weaknesses, opportunities and potential issues of specific areas, with recommendations for improvements. These included the overall look and feel, brand positioning, Checkout, product copy, Returns and Refunds policies, Dispute Resolution policies and Contact Us pages.
The Hearst team acted on the recommendations, which contributed to a successful launch a few weeks later.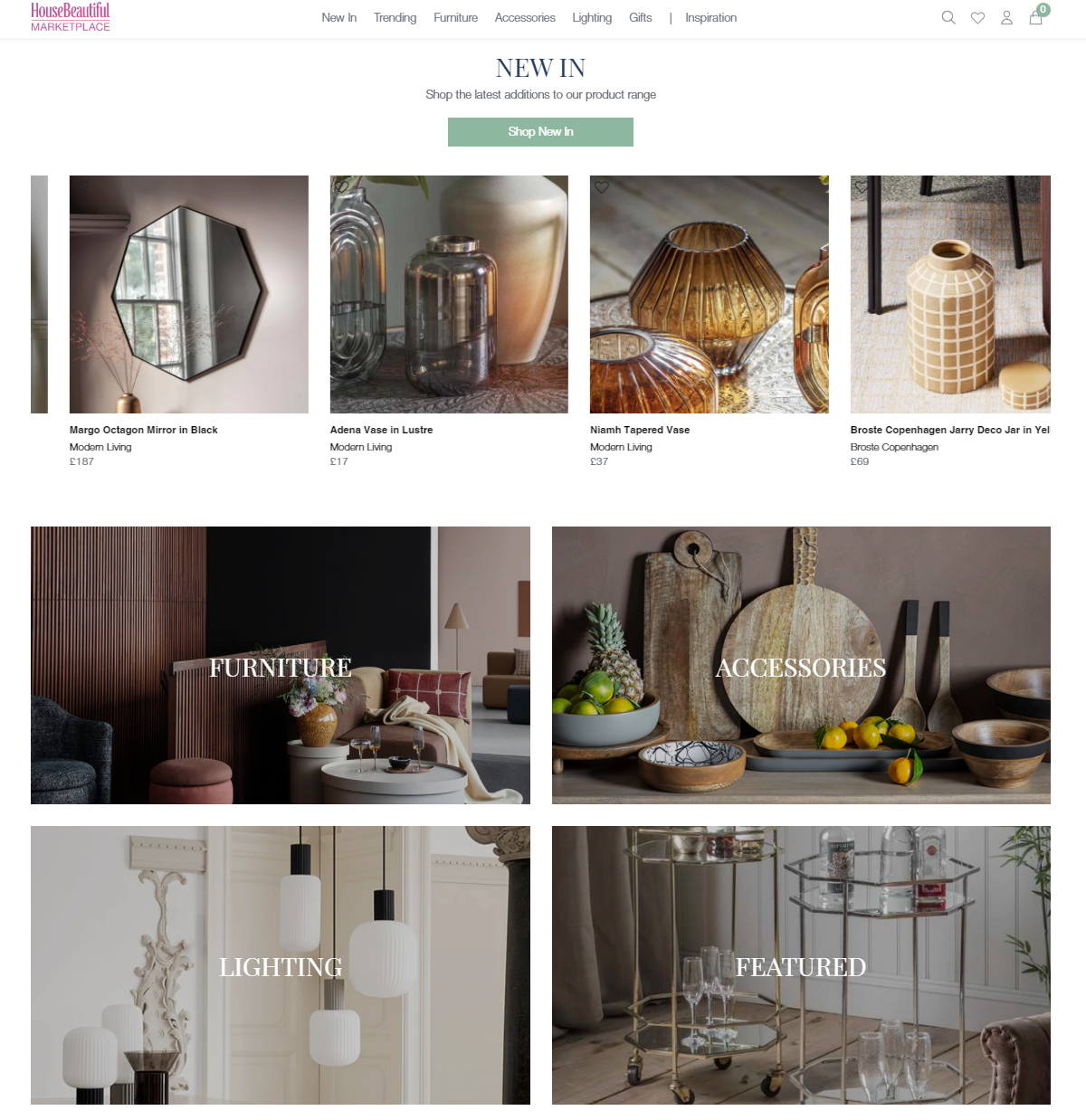 Sharon Douglas – Chief Brand Officer (Lifestyle) from Hearst said:
"The help and advice Optimizon provided in the early stages of our new venture were truly valuable. They are real marketplace experts and the presentations were jam-packed with useful recommendations. It's going really well – we are now seeing traffic come to the site, and we have a good plan for the road ahead."