Learn how a global Amazon agency is helping Chinese brands succeed in European & US marketplaces
Optimizon, a UK based specialist global Amazon agency, is helping Chinese manufacturers and brands optimise their sales within leading online marketplaces in Europe and the US. Discover how Chinese manufacturers are cutting out the middle-men to sell direct into global markets. Tapping into marketplace fulfilment and local specialisms to reach their full sales potential.
Chinese manufacturers & brands
Chinese merchants are in demand. In the past, manufacturers in China were reliant on exporters. Exporters could be found roaming around suburban factory areas, looking for the 'next big product', whether that was 'fidget spinners', the latest beauty gadget, electric scooters, or high-end electronics.
Times have changed; these days Chinese manufacturers find themselves targeted by top Chinese venture capital firms, investment funds, and retail giants, who come with big money seeking out the next big brands. While VCs can provide the money for scaling quickly, many lack the expertise to help on the strategic side. Particularly when it comes to expanding into global markets with vast language and cultural differences that exist.
This often manifests itself in the form of brands with untapped potential entering UK, European and US marketplaces. As a result there has been an explosion of 'brand aggregators', snapping up these promising e-commerce brands and using their localised retail knowhow to leverage online marketplaces to turbo-charge sales in overseas markets.
This trend has opened the eyes, and the doors, of traditional white-label Chinese manufacturers to move up the value chain and establish their own brand presence. However, without local market knowledge, subtle local language and cultural barriers in overseas markets can severely hold back sales.
With marketplaces like Amazon and eBay offering storage and fulfilment services, it has never been easier for manufacturers to take their products straight to market, cutting out several middle-men (and increasing profits) in the process. Providing the manufacturers/brands understand how to succeed in their target marketplaces.
The new export business model
In the past, the traditional China to Europe/US supply chain would look like this:
Manufacturer in China sells raw goods to a distributor.
Distributor acts as a single point of contact for the manufacturer and sells products to wholesalers.
Wholesaler buys these products in bulk and sells them to individual retail shops.
Retail shop sells these goods to the end consumer
Each step of this supply chain would result in a considerable markup (typically between 50% and 100%) at each step.
However, thanks to the emergence of online marketplaces such as Amazon, the supply chain now looks like this:
Manufacturer/brand in China ships directly to European marketplace warehouses.
Marketplace sells, packs and distributes product direct to consumer.
Flooded online marketplaces
Whilst it has never been easier for manufacturers to take their products straight to market, competition is tough. Marketplaces such as Amazon are becoming dominated by Chinese goods; white label goods, new and emerging brands, and fairly established online brands.
Online marketplaces, particularly Amazon, the world's largest online marketplace, are becoming exponentially more competitive as they continue to grow in popularity. As a result, succeeding on these marketplaces has become increasingly specialised.
This is where Chinese manufacturers and brands can struggle in European markets. Even those products already selling well on the marketplace are seldom optimised to reach their full potential.
That's where Optimizon has stepped in to assist a number of large Chinese brands. With experts specialising in every facet of Amazon, Optimizon creates, manages and optimises stores and listings on behalf of those brands. This delivers huge gains in sales, whilst expertly positioning, enhancing (or creating) and protecting the brand.
Optimizon's global Amazon agency, also specialises in other leading marketplaces including Wayfair, OnBuy and DIY.com. This enables brands and manufacturers to sell goods into multiple marketplaces on behalf of the client, all from a single source.
Specialisation
It is no wonder that Amazon in particular has become extremely specialised. Amazon is the largest marketplace on the planet, so the fight for visibility on the platform is fierce. Listings that are not fully optimised not only perform worse in terms of sales, consumers also receive a poor brand experience compared to fully optimised stores and listings.
Anyone in doubt should make no mistake that every single aspect of Amazon has become a specialist vocation. For example, within Optimizon, we have dedicated experts working on:
Language and cultural barriers
When entering new global markets, technical expertise is clearly necessary. However, it is often the subtle language and cultural barriers that hamper sales growth.
Consumers are naturally cautious of buying products with incomplete or error strewn descriptions. Even with the best intentions, subtle language differences can result in descriptions being lost in translation.
Optimizon research from a study of 2,000 adults found that one in five online shoppers have been surprised to receive something entirely different to what they thought they'd bought. Again, this can be due to inaccurate descriptions borne through poor translations.
In addition, subtle cultural differences can manifest themselves in creative works. Images in particular. For example, what may be stylistically fashionable in China, may very look out of place in a UK listing.
Why is this a problem? In many countries there is still a quality stigma attached to buying certain products from overseas markets. This stigma may be unfair, but consumers instinctively look for quality or seek to buy (perceived) local goods. Perception of quality and value for money can be completely altered by ensuring creatives meet and exceed local standards.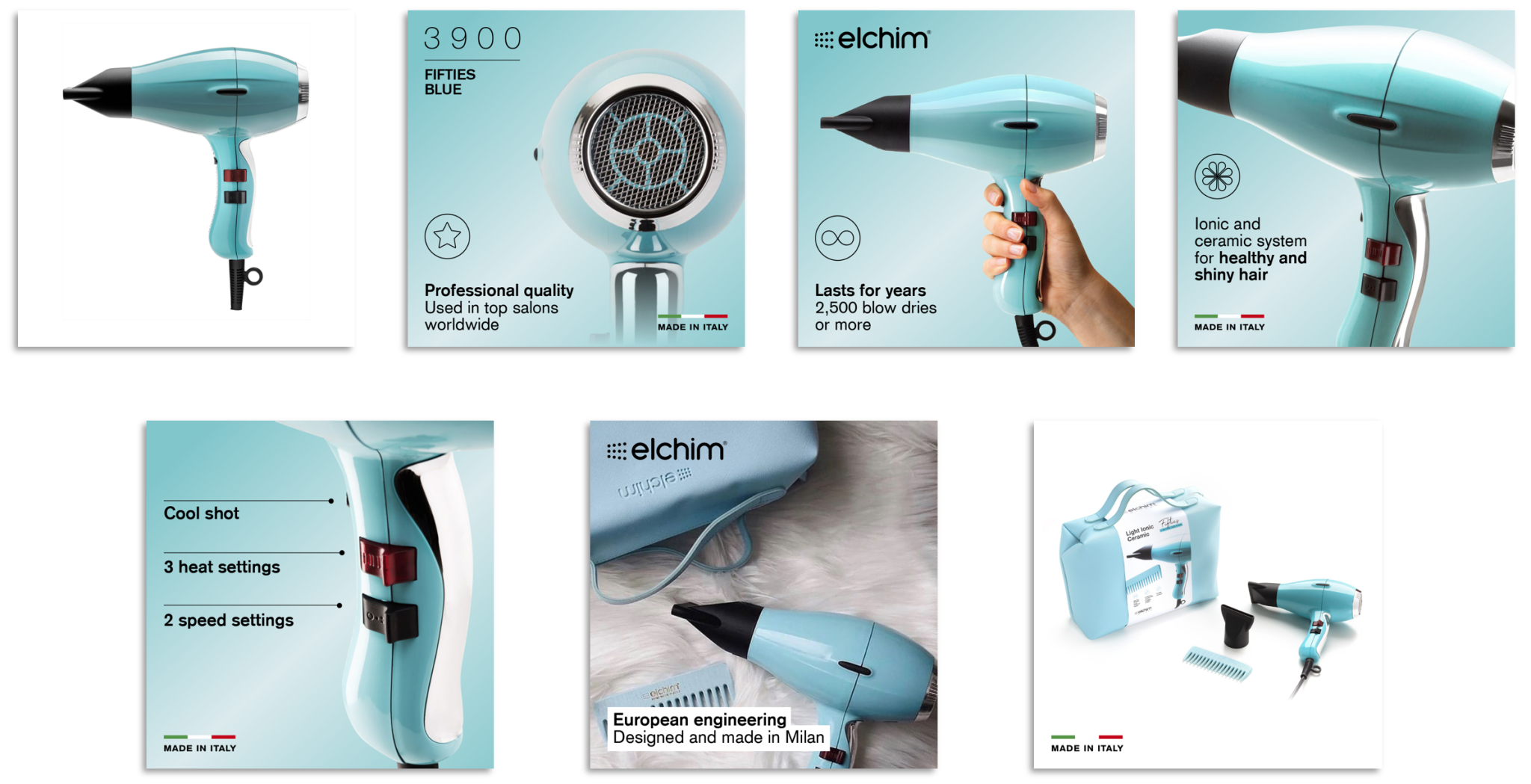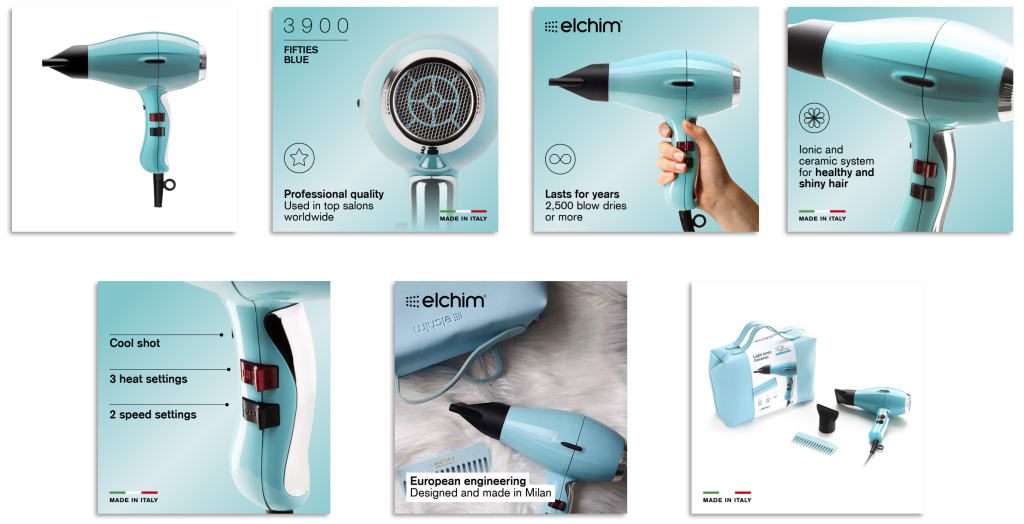 Trust & Reviews
Trust is the currency of online marketplaces. Amazon in particular is built around customer experience. In fact, Amazon's Flywheel approach dictates that building trust and satisfaction is paramount to success.
Putting your customer first is paramount to succeeding on Amazon, and gaining those all-important positive reviews. Whats more, customer feedback and reviews are directly influenced by the entire customer experience. The flywheel effect is a virtuous circle whereby quality listings and exceptional brand experience help to enhance trust, which will filter through to positive feedback and reviews.
Furthermore, subtle cultural and language differences that manifest themselves in the product listings could lead to a mistrust or negative subconscious bias.
Optimizon ensures that Chinese brands are well positioned to succeed in European and US online marketplaces by creating exceptional brand experience, and deploying strategies to build those all-important positive reviews.
The Chinese Gold Rush
Chinese manufacturers and brands are increasingly waking up to the most effective way of selling into global markets.
Shipping directly to marketplace warehouses, such as Amazon, and using a specialist marketplace agency to create their listings and, create, protect or enhance the brand is an incredibly streamlined method of succeeding in global markets.
If you would like to speak to our specialist global Amazon agency, contact our team today. Discover how we can help improve your sales and enhance your brand experience.
You can also visit Optimizon's Chinese website by following the link below:
Featured image by PxHere.