Whatever your product, from high-end pushchairs, to artisan biscuits or dog beds, it's likely that you will find people selling similar items on Amazon. Even so, you may still be asking yourself the question, "Should I be selling on Amazon?"
Amazon may be the largest online marketplace on the planet, but some multi-million pound brands and businesses are still hesitant about leveraging the platform.
Previously, your brand may have relied on a high street presence to pull in shoppers, perhaps relying on a network of third-party retailers. You may even have your own website that deals directly with customers and showcases your brand.
But, if you're not selling on Amazon you're missing out on the biggest shopfront in the UK. Around 86 per cent of people in this country shop on Amazon, which sells more online than Tesco and Argos. 70 per cent make an online purchase at least once a month.
In fact, having a presence on Amazon is sensible for any brand due to the growing reliance of UK customers shopping online. You may have reasons for choosing not to sell on Amazon, but it will almost certainly put you at a disadvantage now, and in the future, as you try to grow your business.
Here, Amazon brand specialist Charlotte Boaler discusses what to consider for when deciding if selling on Amazon right for your brand.
Prime, logistics and fast deliveries
Whilst you may not be a regular Amazon shopper yourself, which is perhaps why you feel unsure of the platform, a staggering 10.1 million people in the UK subscribe to Amazon Prime and use the service regularly. Offering Prime is a big puller for attracting online sales, and there's no reason why you can't take advantage of this existing customer base by signing up for the Prime service.
Think of it another way, you need to get your brand out there and remove any barriers to customers discovering and purchasing your products. One way of increasing brand awareness, and diversifying channels for buying, is to make sure that your products are in the places where your customers are shopping for these type of goods. Ultimately means selling on Amazon.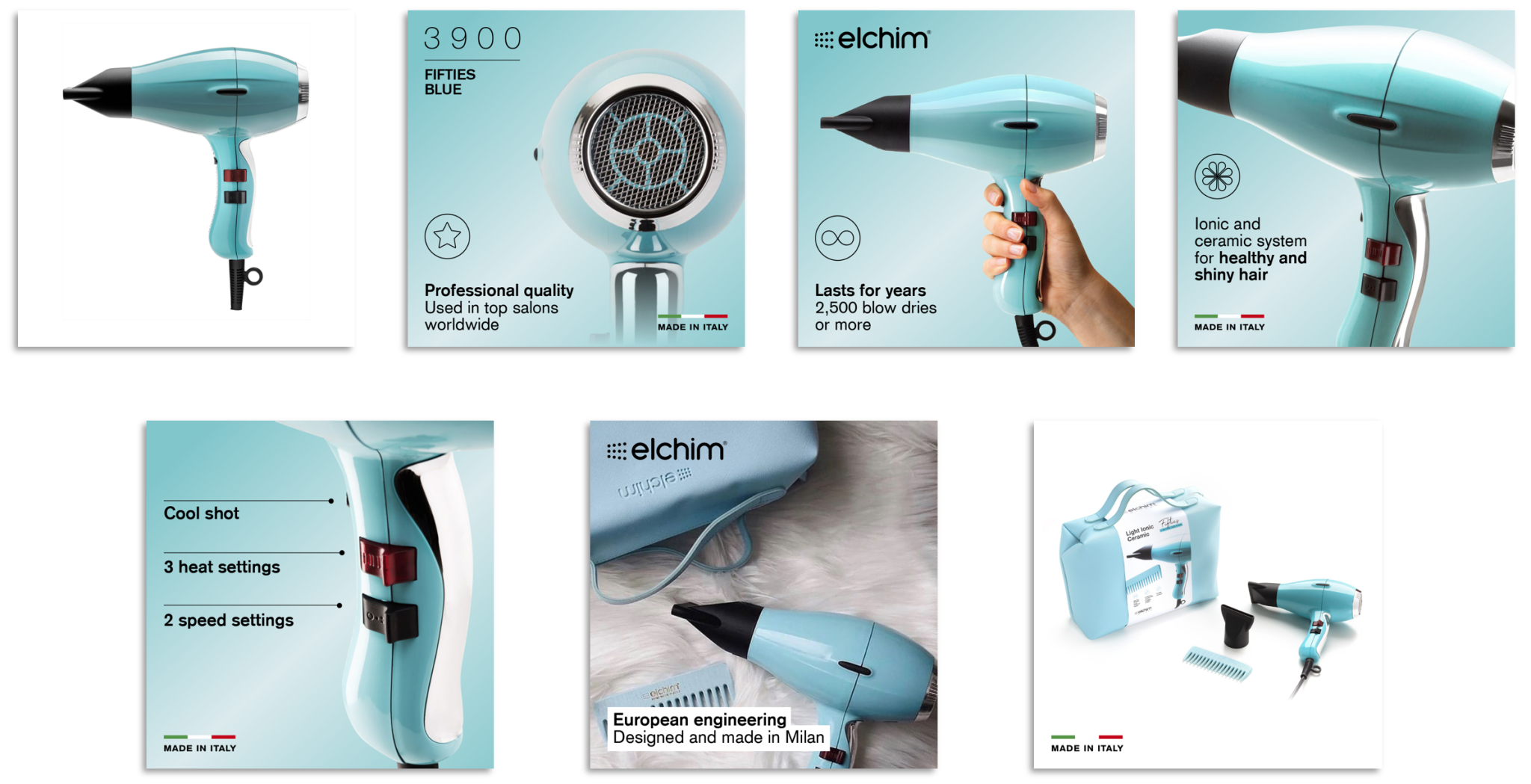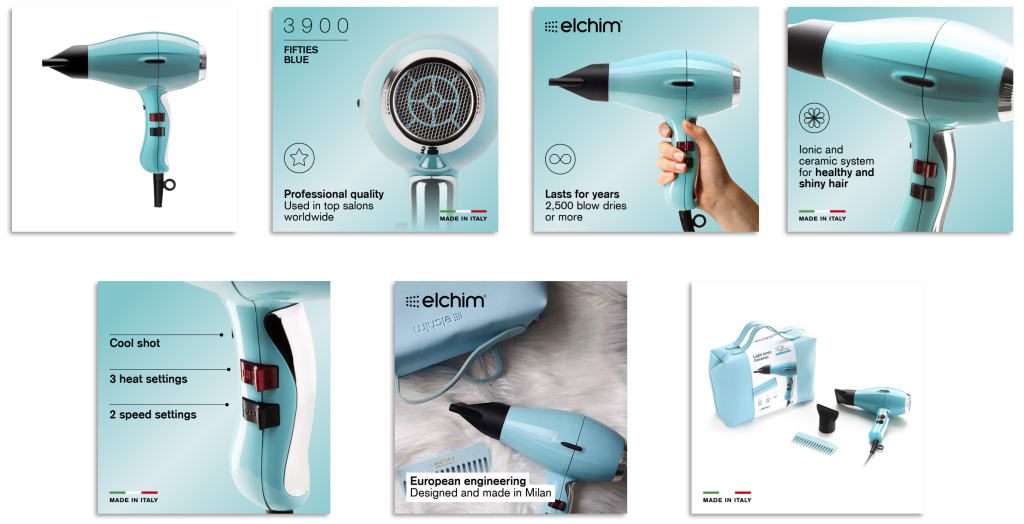 What many non-Amazon businesses don't realise is that selling on Amazon means tapping into their cutting-edge logistics. In fact, it's possible to store your products in Amazon warehouses, and have the picked, packed and shipped by Amazon.
Some businesses never need handle their own shipments thanks to Amazon FBA. Whilst you will hear some retailers complaining about the cost of Amazon delivering these services, we've written before about the likelihood that Amazon actually delivers them at a lower cost than your business can. Particularly when you take account of storage costs, staff costs, and delivery costs.
Own your brand experience
Chad Hetherington, CEO of The Stable, a US consulting firm that helps sellers of consumer goods bolster their retail and Amazon relationships, has been reported as saying, "As brands explore whether or not to sell on Amazon, our recommendation is that it can't be ignored for too long."
"Ninety per cent of product searches that start on Amazon convert on Amazon," he adds. "With their [Amazon's] third party marketplace expanding rapidly, we would rather the brand own the customer experience versus someone else."
What this branding expert is saying is that you need to get onto Amazon and sell your own brand, and control the customer's experience, rather than letting another seller do this for you.
Whilst you may think controlling your brand on Amazon doesn't matter, this third-party seller doesn't have the same passion to represent your brand with the right information, attractive photos and sales images – and take time to answer customer's queries. A negative customer experience in buying your brand (from a third party) could equate to a negative association with your brand.
Conversely, brand ownership allows companies to tap into many optimisation tools. These features allow brands to give shoppers a superior brand experience on Amazon. Brand story, branded shopfronts and storyboarded images all help to deliver appealing customer journeys.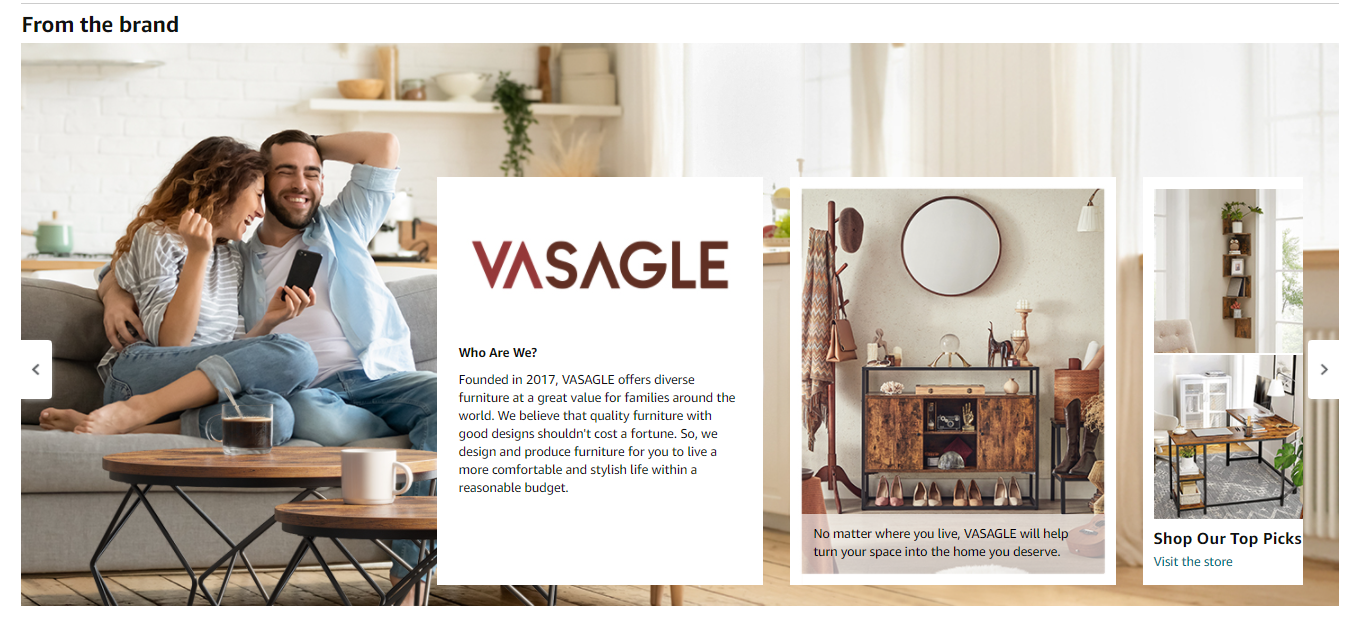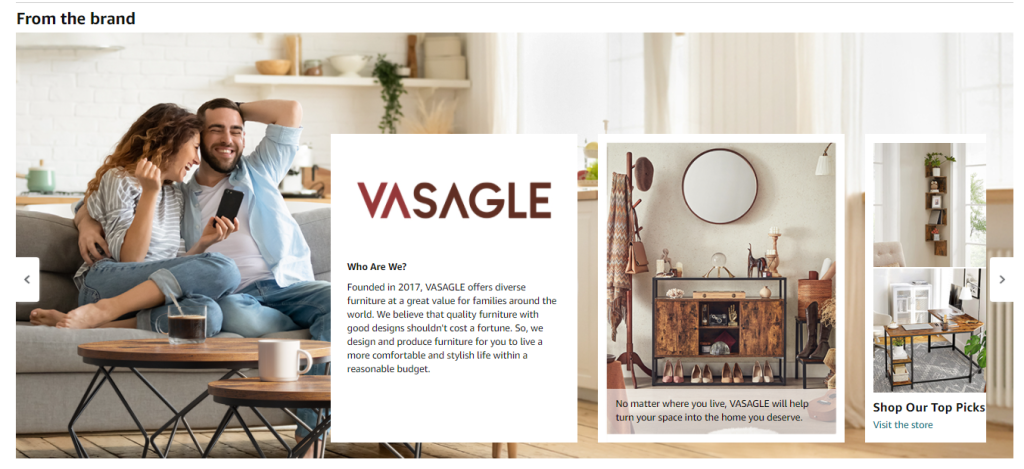 Top tips for selling on Amazon
It can seem daunting launching your products in a new market. It's also true that Amazon in order to compete, you need to invest in optimising your listings. Amazon is becoming increasingly specialised (which is no wonder, being the largest marketplace on the planet). However, these simple tips can help you to navigate selling on Amazon:
TIP 1: Pricing & Value
Think of how people shop on Amazon. They often browse for a treat or something they need, but not a super-expensive item. With this shopping behaviour in mind, it's a good idea to remember that high-value luxury products needing a lot of "narration" and space are probably best not suited to Amazon.
Any product that exists within a highly competitive market is normally perfectly placed for Amazon selling.
TIP 2: Quality
Despite the price-competition on Amazon, you still need to sell good quality items that will garner top reviews. Nothing less than 5 out of 5 will do. If you know your product won't pull in 5 star reviews don't list it. Negative feedback will ruin your rating and ranking.
TIP 3: Brand Equity
Selling on Amazon is unlikely to negatively affect your brand value (unless it is being damaged by a third-party seller). It's no longer a niche platform and thousands of luxury brands sell through this platform. But look at how the top-end products are marketed: sharp, quality images, with strong text and a clear brand message.
TIP 4: Margins
This isn't your first rodeo, so you are aware of the need for strong margins to support Amazon's cut. But check your figures, then check them again before your listings go live.
It's also worth comparing the margins to the true cost of selling within other markets. Many businesses don't compare the cost of selling on Amazon with the true cost of sale elsewhere. For example, how much does it cost to run your own website, and process sales from it, when you take account of every single hidden cost.
TIP 5: Engage with your customer
You might be selling in cyberspace, but you still need to engage with your customer. Make sure buyers have a positive experience by answering Q&A's and dealing with any complaints or bad reviews quickly.
Any business that moves online, and then treats customers like a distant inconvenience will not succeed. Remember, Amazon is completely focussed on customer experience.
TIP 6: Be fluid
Amazon is a rapidly changing market. Be prepared to change products, listings and stock rates quickly. Don't be afraid to experiment with special discounts. Additionally, it goes without saying to make sure the numbers add up so the customer is getting a good deal and you're still making a decent profit.
Talk to us about whether selling on Amazon right for your brand
If you own a brand and would like to explore if Amazon is right for your business, talk to our specialist Amazon consultants today.