Online furniture and home goods sales are truly booming, but these sales are not limited to Amazon. More and more customers are turning to Wayfair when they want to buy some new furniture for their home. With over 22.6 million active customers and counting, Wayfair offers a fantastic opportunity for homeware brands to expand their reach.
Wayfair is the top UK online retailer for home furnishings and the fourth biggest eCommerce marketplace nationally. It is also popular across Europe and beyond, ranking as the largest marketplace for furniture in the US. The UK website alone boasts over 24.1 million visits per month. This is particularly impressive considering Wayfair's focus on a specific product category.
Touted as 'the Amazon of the home goods market', Wayfair is set to continue dominating online homeware sales. Becoming a Wayfair partner can be a simple and effective way to increase your own sales. In this article, we will look at the top 4 advantages of selling on Wayfair and how leveraging this platform can benefit your business.
1. Large Customer Base and Consumer Trust
Selling on Wayfair gives you access to a huge range of customers who trust the website for high-quality products. Many customers worry about buying furnishing products sight unseen. Wayfair's reputation for reliable, long-lasting products helps remove this obstacle to purchase.
Wayfair also prides itself on providing exceptional customer service and satisfaction throughout the customer journey. Niraj Shah, CEO of Wayfair, reported that customers who reported an issue with their first purchase were just as likely to make another purchase from the website as those that had no issues. This exceptional loyalty is thanks to Wayfair's ability to effectively resolve all post-sales issues as soon as they arise, so consumer confidence is maintained.
Needless to say, these factors definitely come in handy for winning over prospects who are unfamiliar with your brand.
2. Ease of use for customers
Wayfair's big marketplace competitor, Amazon, sells everything from futons to foot spas. This can present a few problems for customers: huge menus, cluttered product categories, and overwhelming result pages. Wayfair's sharp focus on homeware makes casual browsing as well as searching for a specific product much more straightforward.
Customers can quickly navigate to their chosen product category thanks to the website's highly user-friendly interface. Clear drop-down menus with pictures and sub-categories make it easy for customers to find exactly what they need with just a few clicks. This means your products are only placed in front of the right customers, reducing the bounce rate on your listings.
Customers looking for specific products on Amazon, on the other hand, are more likely to simply use the search box. As a seller, this leaves you at the mercy of Amazon's search algorithm to get your products in front of customers.
Getting your products to rank highly in Amazon search results involves time-consuming SEO research and listing optimisation. It is easier to get your products noticed on Wayfair as creating great product listings involves much less work and expense.
3. Reduced competition
Wayfair works with over 23,000 suppliers and offers over 33 million products to customers. Amazon meanwhile has a staggering 1.9 million active sellers on its platform selling more than 353 million products. What this means is that when you sell on Wayfair, you have significantly reduced competition.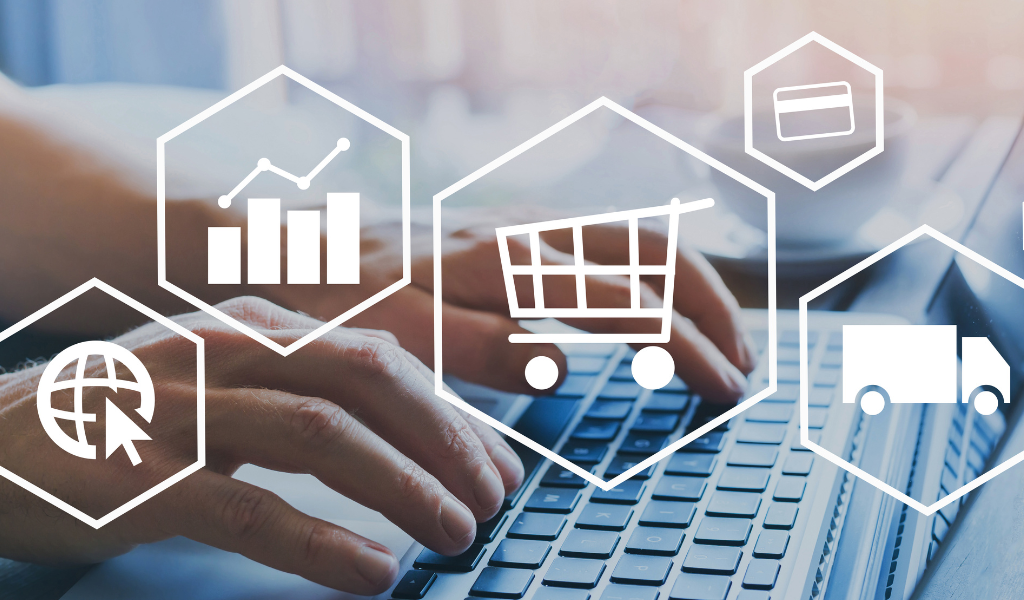 The fact that there are fewer sellers on Wayfair does not mean that there are fewer selling opportunities. In fact, quite the opposite. Wayfair's reduced competition policy simply means it is easier to rank and sell your products compared to many other eCommerce platforms. This highly favourable buyer-to-seller ratio allows your products to quickly gain visibility and boost brand awareness.
So why are there fewer sellers on Wayfair? Wayfair operates using a drop-shipping model, making it suitable only for businesses with drop-shipping capabilities. This cuts out some of the competition you will see on Amazon from businesses that use Amazon warehousing and fulfilment. If your business is already adapted for drop-shipping, Wayfair is a great platform for selling products and reaching customers  that smaller businesses struggle to reach.
4. No selling fees
Wayfair does not charge you any fees for setting up your account or selling your product. With no monthly account fees to pay and no commissions on sales, partnering with Wayfair can give you a healthier profit margin than using Amazon In part this is made possible by Wayfair's wholesale cost and drop-shipping business models.
Wayfair buys your items at wholesale prices and sets retail prices for customers. Customer orders are delivered directly from your warehouse to customers' doorsteps through the Wayfair Delivery Network. This effectively streamlines your logistical operations and reduces your own overhead costs. Furthermore, Wayfair takes care of all shipping expenses.
Conclusion
If you have a drop-ship homewares business, selling on Wayfair can be a great way for your brand to gain market share, increase sales and bring in new customers. The platform's large number of motivated visitors, all looking for furniture and homewares gives you plenty of selling opportunities. On top of that, a favourable buyer-to-seller ratio lets you stand out from the competition, and a lack of fees offers increased profit. If your brand fits within Wayfair's niche it could truly be a valuable addition to your sales channels.
How can we help?
Optimizon is a leading Marketplaces and Amazon Consultancy. We are not just an Amazon Agency. We have specialists working in every major ecommerce platform, including Wayfair marketplace as well as eBay, OnBuy and B&Q.
Please get in touch if you have a question about the creative, technical, logistical or financial side of protecting your brand on today's ecommerce marketplaces.