In 2020, the UK baby care market was worth an estimated £19.89 billion thanks to parents shopping on both the high street and online. But shifting spending patterns, and the pandemic has unsurprisingly boosted e-sales in this popular Amazon category.
With no signs of online shopping slowing down, it's the ideal time to maximize sales in the Baby category. But it's a crowded market and you need to optimise your listings to make your Baby products stand out on Amazon and unlock your brand's full potential.
Here, Optimizon's Head of Creative, Mel Henson, shares the secrets to success when selling in the multi-billion dollar Amazon baby category.
Get the creatives right for the Amazon Baby category
Getting the creatives right within your Amazon listings is imperative within the Amazon Baby Category. By following the advice below, you will be able to present your brand as a trustworthy retailer. In the Baby Category, nothing is more important than trust.
Research shows that many products in the Baby category have short titles, miss out on key information and lack product descriptions that buyers want to know. Add this to poor imagery and a lack of reviews and it's a recipe for low sales.
However, if you optimise the creative elements of your listings and use these seven tips for each Baby product you sell on Amazon, you will increase your traffic and sales. You'll see how each of these elements can be used to leverage trust, build your brand, and increase sales.
Eight Tips for Success in the Amazon Baby Category
The importance of titles in the Amazon Baby Category.
IMAGES – Storyboard your images to build trust and give a better brand experience.
BULLET POINTS – Use bullet points to provide key information that will speak to parents.
A+ CONTENT – Describe your product in unique ways. Sell the benefits to parents.
Amazon Brand Story – Use Amazon's new tool to build your brand and trust from buyers.
STOREFRONT – Create an attractive landing page to anchor your brand.
CONNECT – Respond to comments to protect your brand and build trust.
SUBSCRIBE & SAVE – Build loyalty with Subscribe & Save, and drive repeat purchases.
It can be helpful to view these 7 tips as building blocks all working together. It takes time to build a brand reputation, and it helps to protect this reputation if the emotional shopping experience on Amazon is the same as elsewhere. This is particularly important in the Baby Category, as parents are seldom willing to take risks when it comes to their most important responsibility – their children.
You may find it helpful to think of these tips as a "to do" checklist for every product that you list.
TIP 1: The importance of titles in the Amazon Baby Category
Together with the images, the title draws the consumer to your product. You have 150 characters for most categories of the title – so make every word count.
But how do you write a winning title in the Baby Category? Think in terms of a clear opening description, a brand name, a couple of relevant keywords and end with a guarantee if possible.
This is your first opportunity to say what the product is, but to also build trust. A good example of a title (made-up for this blog) following this structure would be:
NATURAL BABY PVA-free Baby Bottles with Anti-Colic Valve and Easy to Clean, 260ml, Pack of 4, Clear
Here we have the: product/brand name, special material/eco features/health feature, cleaning feature, size, number in the pack, colour. Every element of the title here is trust-building.
The other thing to think about for all of your titles is 'taxonomy', which means always building your titles (using the information) in the same order. You can create your own 'taxonomy' but, again, follow the same format for every listing.
For example, if you prefer the NATURAL BABY listing could instead read:
NATURAL BABY Anti-Colic Valve Baby Bottles, PVA-Free and Easy to Clean, 260ml, Pack of 4, Clear
However, bear in mind – what makes the product you are listing unique? Is it that it's Eco? Easy to clean or has a special health benefit? This uniqueness, the product's USP, should determine the order of the words, the taxonomy, in your title.
Don't forget to include dimensions or size in the title. This information helps the consumer to compare products and gives consistency to your listings, which will help to further build trust in your brand.
TIP 2: IMAGES – Storyboard your images to give a better brand experience
Images are the first thing that grabs a buyer's attention, then they read the title and finally the bullet points. Research has shown that many people don't even look at the bullet points if they are using a mobile – they just see the images.
So, you can see how important it is to have good pictures to sell your brand. If you haven't already, make sure you have invested in good photographs – hire a photographer or take high-quality images yourself.
Think Instagram-style, use clear, colourful pictures that tell the brand's story.
Storyboarding Images
Remember, the images are telling the same story as the bullet points – so make sure words and pictures are linked. You can even lift out phrases and info from your bullet points to use in the photo's captions. This is what we call storyboarding. The Optimizon creative team always ensures that the storyboarded images are on-brand. This will separate your product from the thousands of others being listed.
For the Baby category, you may also wish to include images representing safety, health or the eco-angle – all important factors for parents when they are making buying choices for their infants.
Think writing decent captions for your photos doesn't matter? Research has shown that this approach can boost sales on Amazon by 53 per cent, and we've seen even better results. So get creative and brand up your images.
Here's an example of images that have been brilliantly storyboarded within the Baby Category. Notice how the opening image "sells" the product describing it as "easy to fold and carry", immediately highlighting the key features.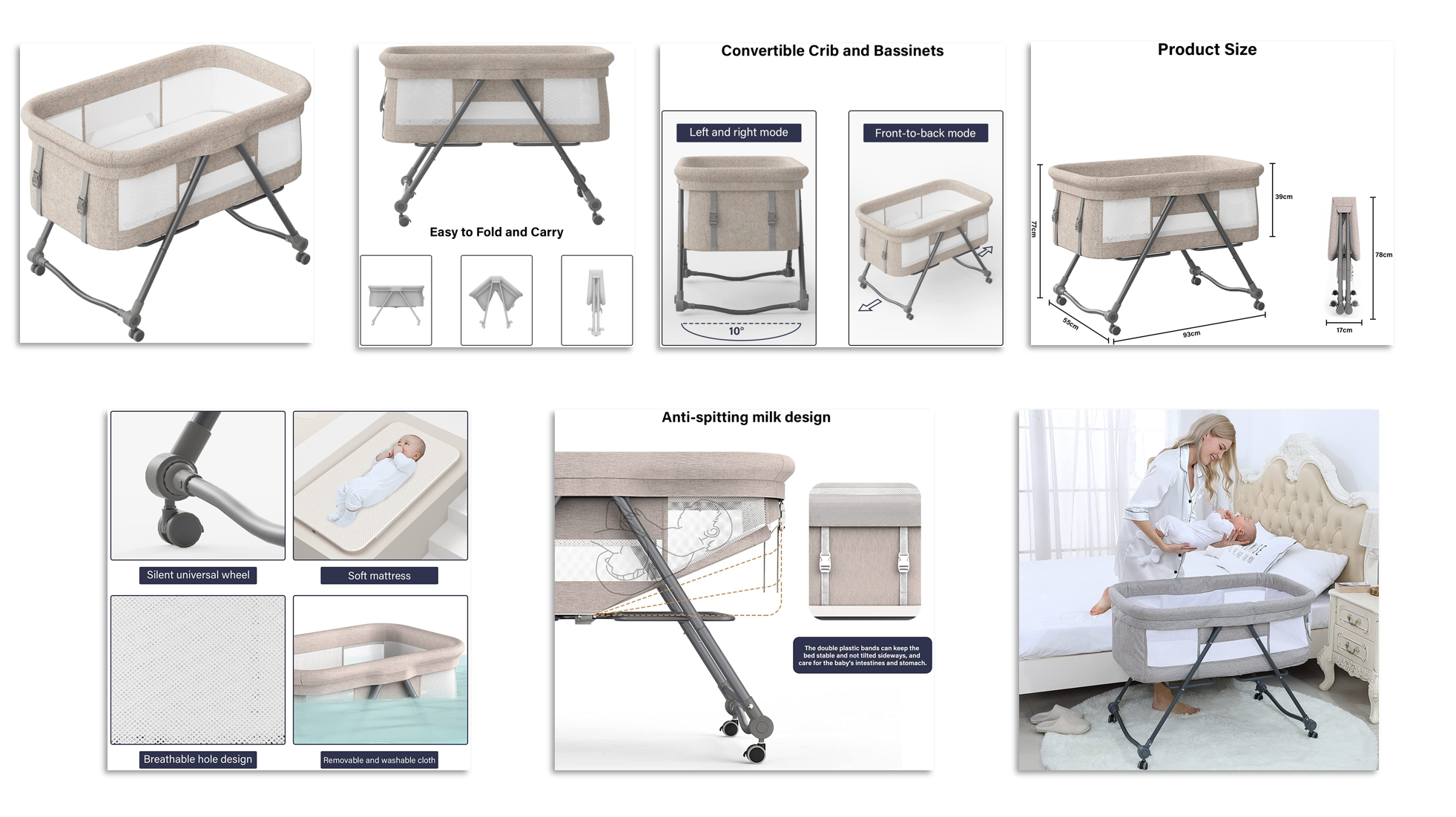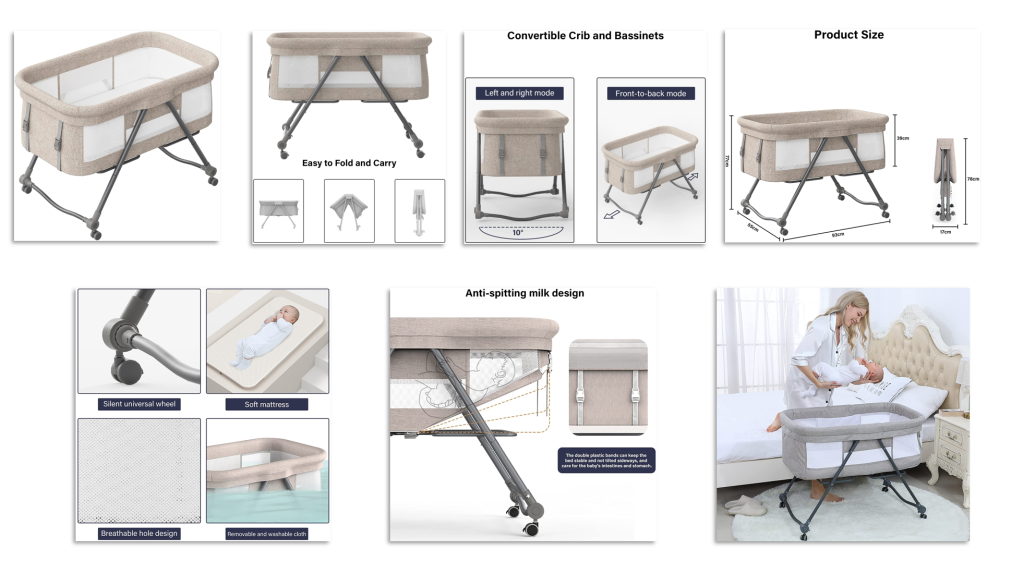 If you find yourself struggling to write captions, look at what your competitors are doing. What works well for their listings? What can you improve on? Look at adverts for mainstream baby products in magazines too, look at brands on Instagram – and borrow ideas that you like. You'll also find more information and examples of storyboarded images here.
TIP 3: BULLET POINTS – Use bullet points to provide key information
Bullet points are used in all kinds of written texts, from newspapers to scientific reports (and Amazon, of course), and they are popular for a reason. Bullet points can communicate a lot of information succinctly.
Amazon allows you to have 255 characters in bullet points for most categories, including the Baby Category. A good structure to follow is to have bullet 1 as an overview – giving the key information.
Bullets 2, 3 and 4 should be about the product. The final bullet 5 can expand on the company or the guarantee, again creating a trust for the buyer.
As a style tip, write the bullet points in the third person (however, when writing the A+ content, this is written in the first person).
Here is an example of 5 bullet points for a Baby Car Seat.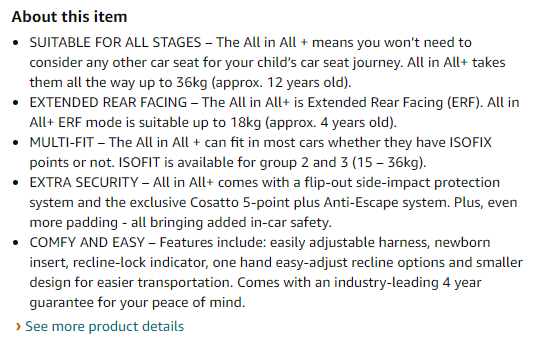 TIP 4: A+ CONTENT – Describe your product in unique ways
Using A+ Content can increase sales on Amazon by up to 10%, so this feature is something you definitely want to work within your listings.
Using the Comparison Chart allows you to drop in up to 6 Amazon Standard Identification Numbers (ASINs). The comparisons help to show off your product's features and boost cross-selling and upselling, plus it's a great way to push up the rankings of your products on Amazon.
Here's a good example of how A+ Content can be used for selling XXXXXX in the Amazon Baby Category.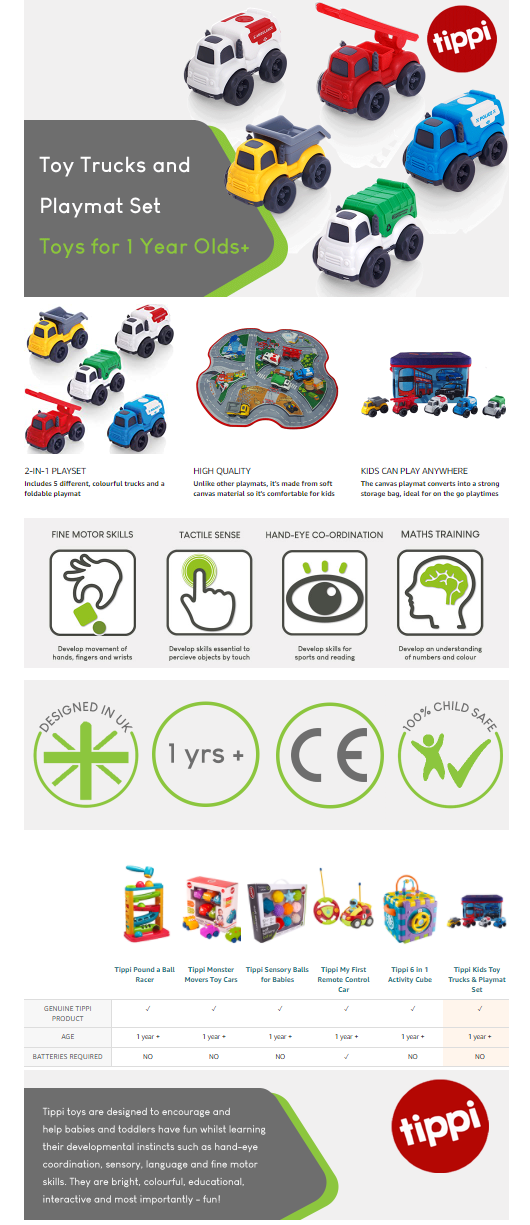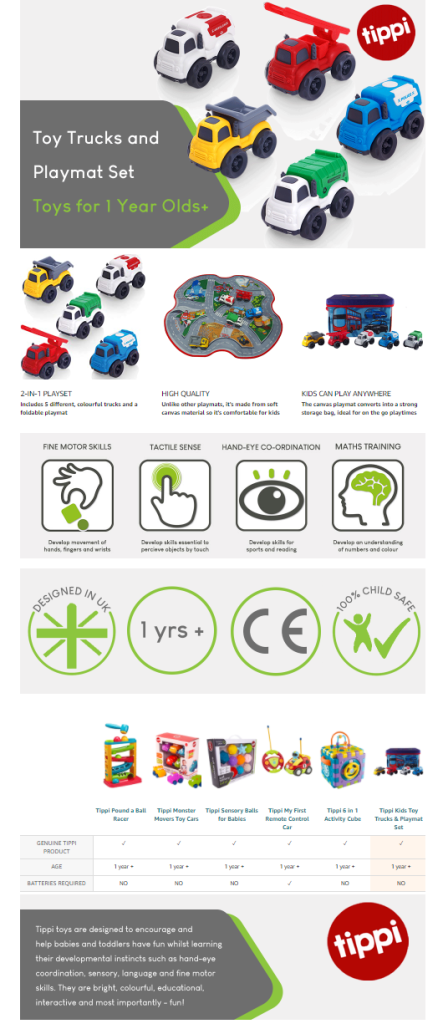 Don't forget, there's a Premium A+ paid-for-service, which offers more bells and whistles. However, don't be tempted to clutter up your listing with unnecessary words. Unless the info helps to sell your product leave it out!
For more information on maximising the impact of A+ Content, check out this article.
TIP 5: Amazon Brand Story – Use Amazon's new tool to sell your brand
Amazon has recently introduced a new section next to A+ Content called 'Brand Story. This gives you the opportunity to tell your brand story and showcase other branded products.
The Brand Story is absolutely perfect for the Baby Category. As mentioned, trust is the most important factor when selling in this category, so brands should make the most of this opportunity.
Here is a good example of a brand that has used this new feature to its full potential: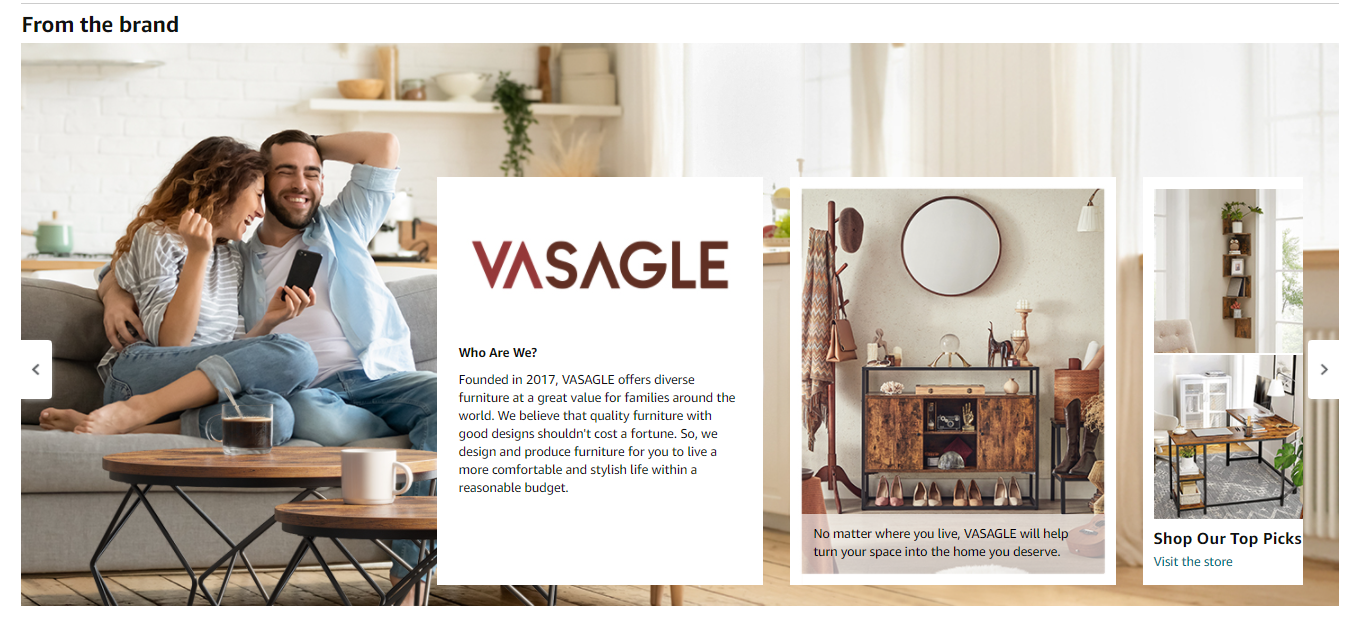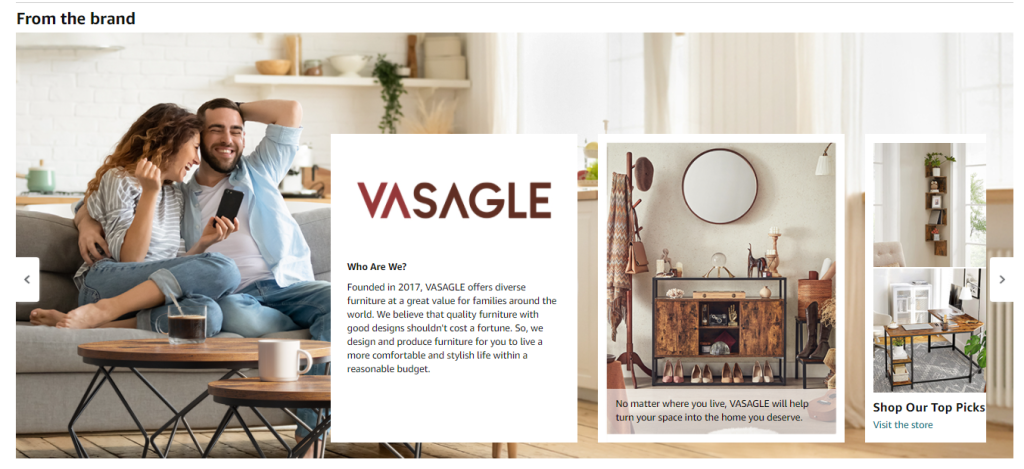 For more information about how to optimise your Brand Story on Amazon, check out this article.
TIP 6: STOREFRONT – Create an attractive landing page to anchor your brand
When used as a landing page, a strong storefront helps to amplify the effects of an Amazon advertising campaign.
Even with the restrictions of Amazon's modules, it is possible to replicate the look and feel of your branded website on the Amazon marketplace.
As with your own site, don't forget to refresh and update and ensure that the themes and products on Amazon mirror those on your own website – again creating brand consistency and building consumer trust.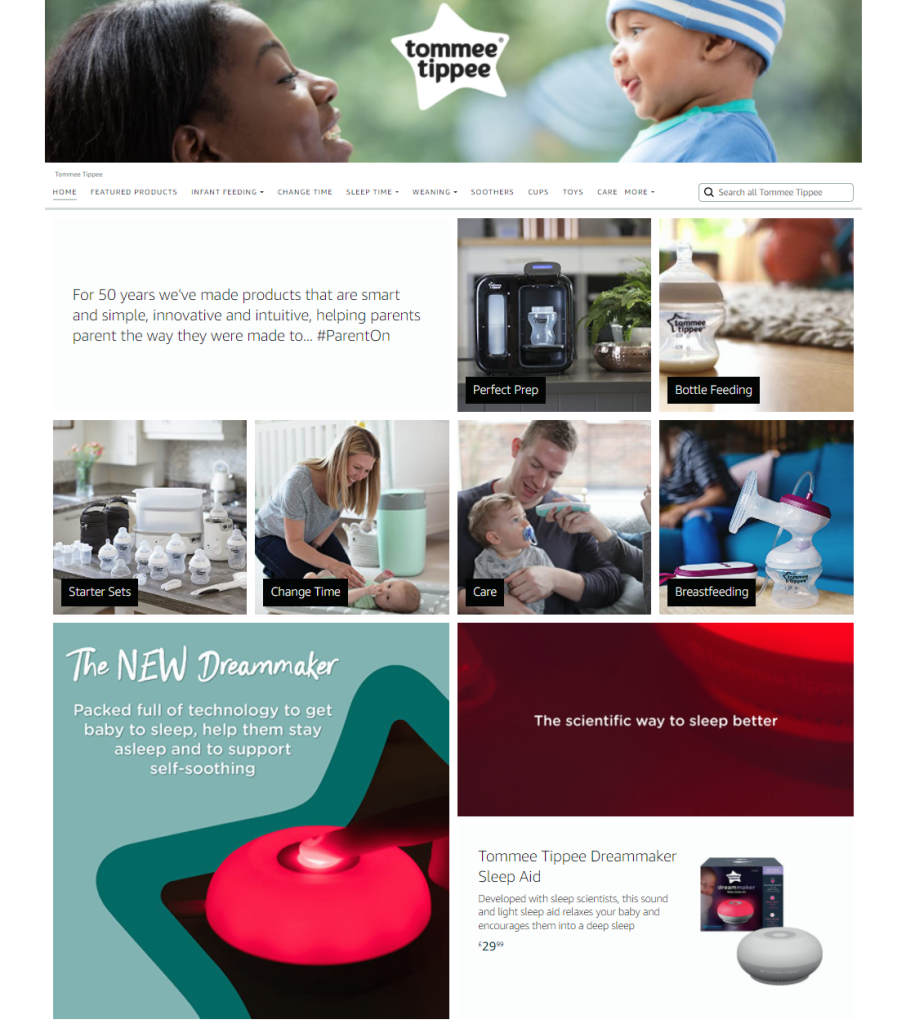 TIP 7: CONNECT – Respond to comments to protect your brand
You already know that customer reviews determine the ranking of your products on Amazon. So, it makes sense to connect with your customers to answer questions on product listings and to address any complaints.
Connecting and becoming more proactive to negative reviews can reduce reasons for customer dissatisfaction the future, and it can help to protect your brand's reputation. We can't emphasise the point enough. Trust is everything in the Baby Category.
Don't shy away from reviews. In general, research shows that the majority of reviews for baby products on Amazon are positive.
TIP 8: SUBSCRIBE & SAVE – Build loyalty with Subscribe & Save
Time-short parents (i.e. all parents!) crave convenience, and an obvious way to link this shopping element to your products is to introduce Subscribe & Save. Signing up for this service allows shoppers to save up to 15% on items such as baby food and nappies with scheduled flexible deliveries.
Offering this option at checkout can be hugely beneficial for creating customer loyalty and help to drive sales.
If your products fall into this type of re-purchasing item, it's really worth looking into Subscribe & Save.
FINAL THOUGHTS
Following these eight tips as a checklist when you create your listings may take you a lot of extra time. However, it is worth the time investment and the results will speak for themselves.
Don't make the mistake of throwing listings together in this category. Your products will struggle to gain traction, even if your product should take the world by storm.
Using these eight tips will serve to protect your brand because this tested and tried approach creates a solid foundation for your brand experience. Ultimately this leads to a better long-term reputation with your customers – who will keep returning.
If you require support with your listings or any aspect of advertising, don't hesitate to contact our creative team.