How to expand your brand globally by leveraging Amazon
Your brand is successful on home turf, but have you ever wondered about selling internationally? It could be the quickest and most effective way to grow your brand.  In this paper, marketplace specialists from Optimizon Amazon Agency discuss how to expand your brand globally. In particular, how to leverage the leading online marketplace for global growth. 
Expand your brand globally through Amazon
Many businesses feel intimidated by the logistical challenges involved in expanding a brand globally, but you shouldn't feel held back. Thanks to Amazon, expanding your business in new territories is not as difficult as it first seems.    
Amazon allows brands to reach new marketplaces with relative ease compared to traditional global expansion strategies. It has numerous tools for simplifying the selling process, from shipping to providing customer services in the local language. This means you can access new customers that may otherwise seem out of reach. 
There are many reasons you should sell internationally. You gain access to huge new markets, increase brand recognition, and enjoy greater sales and profits. Favourable economic conditions in other countries can also lead to increased revenue from sales. Economic forecasts vary from country to country, even during a global downturn. In addition, you are no longer limited by the climate and seasons of one country when selling seasonal products.   
Here at Optimizon, we've helped brands successfully expand their reach and tap into lucrative new markets. You too can achieve this success with plenty of preparation and a strong global strategy.  
In this paper, we will provide expert advice so you can start planning your global expansion through Amazon. 
Choose the right marketplaces 
Are your products suitable? 
'The first step is undertaking a deep dive to understand the marketplace and whether it's right for your brand.' – Hallane Hill, Content Lead at Optimizon 
Products that fly off the shelves at home don't always sell as successfully well in other countries. Equally, customers from other countries may quickly snap up items you have previously struggled to shift. The first thing to consider when selling internationally is the potential demand for your products.  
It should go without saying that conducting and acting on market research is vital to business success. Surprisingly, however, these steps are often neglected by even the biggest brands launching products and services overseas. Many businesses adopt a 'one-size-fits-all' strategy that does not account for the diverse characteristics and cultures of international audiences. This leads to disappointing sales and wasted resources.
Case Study: Home Depot's Failure in China
One example of the negative consequences of poor planning is Home Depot's failed attempt to expand to China in 2006. The US home improvement company had seen great success on native soil, where home rennovation is considered a hobby. If failed, however, to similarly engage customers in China. This is because Home Depot failed to adapt to key cultural differences.

Consumers in China place greater value on 'do-it-for-me' products and services over 'do-it-yourself'. Additionally, Hoe Depot's 'masculine' products did not appeal to its main consumer group, as buyers of home goods in Chine are predominantly female. Consequently, the company closed all its stores in China in 2012 and lost over $160 million as a result.
Cultural considerations
First, determine whether customers will want to buy your products. Do they fit in with the current market and cultural trends? You may discover an unexpected niche that one of your product lines is particularly suited to. On the other hand, you may find that your products would be culturally inappropriate or poorly received. It's worth knowing this now to avoid wasting time and expense. 
There are many examples of brands that have had great international success, such as Coca-Cola, Apple, and Starbucks. These businesses maintain consistent global brand identities whilst localising their products and messaging to audiences in different countries. Adopt a similar approach to gain brand recognition and trust whilst appealing to a range of international customers.  
Are your products different? 
'You need to know what will differentiate you from the competition in the new market as it might not be the same things that have differentiated you from competitors in the markets you are already in.' – Robert McGovern, Head of Paid Advertising at Optimizon  
The next step is to check out the competition in your countries of interest. You need to understand who your competitors are, how they promote their products, and how yours are different to market your brand effectively.  
It is easy to see who your top competitors are on each Amazon marketplace with a few simple searches. Study their advertising, product listings, and customer reviews to gain a better understanding of your target audience. This will provide invaluable insight into how to tailor messaging to international customers. 
You also need to determine what will set your brand apart. Competition is fierce across all Amazon marketplaces, so it's important to identify your unique selling point to stand out from the crowd.  
Simplify the process by focusing on a few core products when expanding your brand. Decide which are likely to be most successful based on the competition, the needs of your international customers and your previous sales. Consider how your products may compare and focus on creating a strong, consistent marketing strategy to encourage brand confidence. 
'Be creative with how you position yourself. Investing in that creativity will help people remember you.' – Hallane Hill, Content Lead at Optimizon 
International requirements 
Amazon requirements 
Amazon currently has 20 online marketplaces serving customers in over 100 countries worldwide. No two markets are the same. However, your brand's global success depends on its ability to adapt to the varying legal requirements and cultural nuances of different countries. 
Every Amazon marketplace has its own set of rules and regulations which you will need to thoroughly familiarise yourself with. Accurate labelling practices, for example, are vital for sellers leveraging Amazon fulfilment services. But beware as these practices can vary across marketplaces. 
Amazon is well-known for penalising and even banning sellers who do not comply with their strict guidelines. Chargebacks can quickly drain the extra profit you gain from selling. This is why it is essential you allow plenty of time for researching your chosen marketplace ahead of expansion. 
[You can read more about how to limit your Amazon Chargebacks, and use them to your advantage]
Legal requirements 
Needless to say, you won't want to waste time developing an international selling strategy if you can't export your products to your chosen destination. Get to grips with the laws of the countries where you're planning to sell your products, including tax laws. Some items may get stuck at customs, leading to delivery delays and non-compliance chargebacks. 
You may have to change numerous elements of your marketing materials and products to be legally compliant. Packaging requirements vary from country to country, and you may need to remove specific claims from product descriptions. This will also affect what you can say on your product listing pages. 
It's also worth noting that you cannot sell products containing certain ingredients in different countries. This is especially important to consider if you sell food or cosmetic goods. It's critical you research whether your products are viable in different countries to avoid hefty fines.  
Set up your international Amazon account 
It is relatively easy to set up an international Amazon account, but it's worth allowing plenty of time for planning. Your brand will need optimised product listings and localised marketing content. You will also need to quickly and efficiently fulfil customer orders. The good news is Amazon offers services to fulfil overseas orders with ease. 
Before you can start receiving orders, though, you will need to register and list your products. 
Overcoming the language barrier 
No matter where you sell, customers expect you to speak to them in their native language. The first step in creating a great international listing is to understand the local language. You can hire a professional translating service to take care of this for you. Or even better, work with a local Amazon Agency to help you prepare your listings in the local style.
Online translation tools simply don't cut it when it comes to properly translating text. Most of us have encountered Amazon listings with poorly written English at some point. Very few of us go on to purchase these products, and for good reason. Clumsy translations weaken your brand image, particularly if you fail to spot glaring errors obvious to native speakers.  
Localising your listings is paramount
Bad translations are difficult to read and undermine customer trust. Customers want to know exactly what to expect from their purchase, especially if it comes with a high ticket price. Unhappy customers often mean negative reviews and costly chargebacks. This is significantly harmful to business growth, especially if you are attempting to break new ground. 
Optimizon research shows that one in five online shoppers have received products entirely different to their original purchase. This is due to misleading and incorrect information in listings, which can result from inaccurate translations. Businesses that skimp on proper translation services don't just risk giving unreliable information though – they risk getting attention for all the wrong reasons. 
Directly translated puns and colloquial terms frequently make little sense or appear outright bizarre. Schweppes Tonic Water received ridicule for its campaign in Italy that translated the popular drink to 'Schweppes Toilet Water'. Clairol's hair curling iron, the 'Mist Stick', suffered poor sales in Germany due to 'mist' translating to 'manure'. This may be a good way to gain publicity, but definitely not a way to boost sales.  
This is why hiring professional translators or a local/global Amazon Agency is so important. It can be tempting to opt for cheap or free translation software, but this will ultimately reduce long-term profits. Customers can easily spot translations churned out by Google and feel less valued as a result. 
A good translation service will ensure all your listings have the same style and tone of voice across a range of countries. This consistency will strengthen your brand image and your customers will feel more engaged. 
'It's all about creating an emotional connection. If you create that connection and it's authentic, they will buy from you.' – Hallane Hill, Content Lead at Optimizon. 
Optimised international listings 
'You want to be aware of the differences in communication that come from being completely unknown in a marketplace to then expanding and being recognized.' – Robert McGovern, Head of Paid Advertising at Optimizon 
Optimised product listings are an essential component of selling successfully on Amazon, regardless of location. This involves more than translating your current product descriptions to the native language of your chosen market. Countries seeing your brand for the first time will require a different approach compared to those where you have become firmly established. 
Importantly, product reviews do not carry over between Amazon marketplaces. Therefore, your new international listings will not have those vital votes of confidence from previous customers to drive sales.  
Reviews from other marketplaces are visible at the bottom of your listing's page, but they rarely have much value. Customers may not understand them if written in a different language or miss them entirely whilst browsing. However, this does not mean you are back to square one with gaining consumer trust. 
By expanding your brand through Amazon, you gain access to an audience that trusts the website to provide excellent customer experiences. In fact, this is one of the main reasons you should leverage Amazon for global expansion. You can effectively appeal to these customers by highlighting your previous successes and having a distinct, consistent brand voice. This is essential for building trust and familiarity with new customers. 
Gain awareness in your new territory
Consider how you can gain awareness in your new territory. Sponsored ads and brands along with high rankings in organic search results are excellent for capturing the attention of unfamiliar customers.  
'Make sure that you are setting up your campaigns in a way that balances pushing awareness in a new country and capturing those people once they have been convinced.' – Robert McGovern, Head of Paid Advertising at Optimizon 
Localised SEO 
Keywords that perform well at home can be ineffective for gaining high rankings on international marketplaces. Visibility on the first page of Amazon search results is crucial for success on this highly crowded platform. Again, this is where it can be helpful to see look at what your competitors are doing. 
'The advantage of bidding on another brand's terms is that you can take market share from them, especially if you have a cheaper price point or are an engaging brand.' – Robert McGovern, Head of Paid Advertising at Optimizon 
Region-specific keywords are essential for optimized international listings. Chances are you will be doing your products a disservice if you simply translate and recycle keywords used in the domestic market. As previously stated, customers in different countries have different needs and their search behaviour reflects this. 
Brands that focus on local SEO terms appear in more relevant search results to customers. Products are placed in front of the right audiences and conversions increase. It makes sense to set aside time to ensure your marketing materials and listings have the appropriate keywords for your new marketplace. 
Research and then incorporate local keywords associated with your product to make sure your listings rank highly in search results. Adapt listings where appropriate to suit your country's audience, whilst maintaining brand consistency. This allows customers to personally connect to your brand, whilst giving them the confidence that they can depend on you for a certain experience. 
Managing fulfilment 
It's time to consider how exactly you will get your products to customers. When you expand your brand globally, you could fulfil orders directly from your own warehouses, but this isn't always practical. Not only does this involve increased labour and delivery costs for you, but customers usually end up waiting longer to receive orders. It is often far more practical and efficient to invest in a third-party fulfilment service. 
Outsourcing your international logistics processes will take the stress out of delivering your orders to customers abroad. There are many services available, but here at Optimizon, in most circumstances we recommend using Fulfilment by Amazon (FBA). 
Fulfilment by Amazon (FBA) 
Signing up for this automated service means Amazon processes, packs and ships all your customer orders for you. All you need to do is deliver stock to their warehouses. It's a convenient solution if you're worried about handling the increased logistical operations of international orders. 89% of Amazon sellers use FBA, and it's easy to see why this fulfilment method is so popular. 
Thanks to Amazon and improvements across ecommerce platforms, customers now expect fast, inexpensive or free delivery. In fact, a quarter of customers abandon shopping carts due to concerns over the speed of delivery. Many businesses struggle to provide short delivery times, particularly given current disruption in logistics chains. These problems are exacerbated when overseas shipping is involved. This is where FBA is so useful. 
Amazon delivers gets your products to customers faster than you can. Consequently, you have more satisfied customers and increase the likelihood of repeat sales. FBA also allows you to get opt into Prime next-day delivery, which can make your products even more appealing to customers.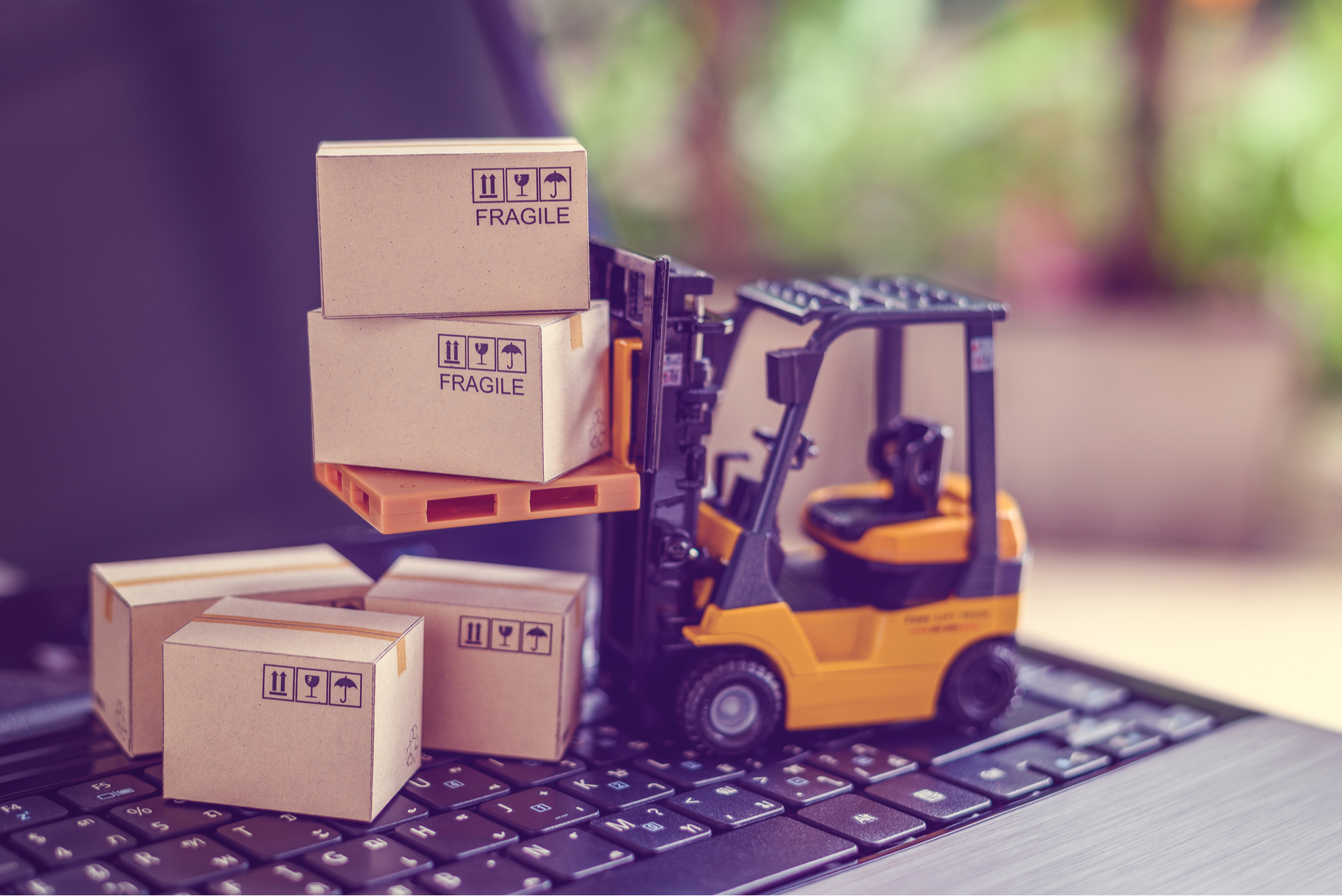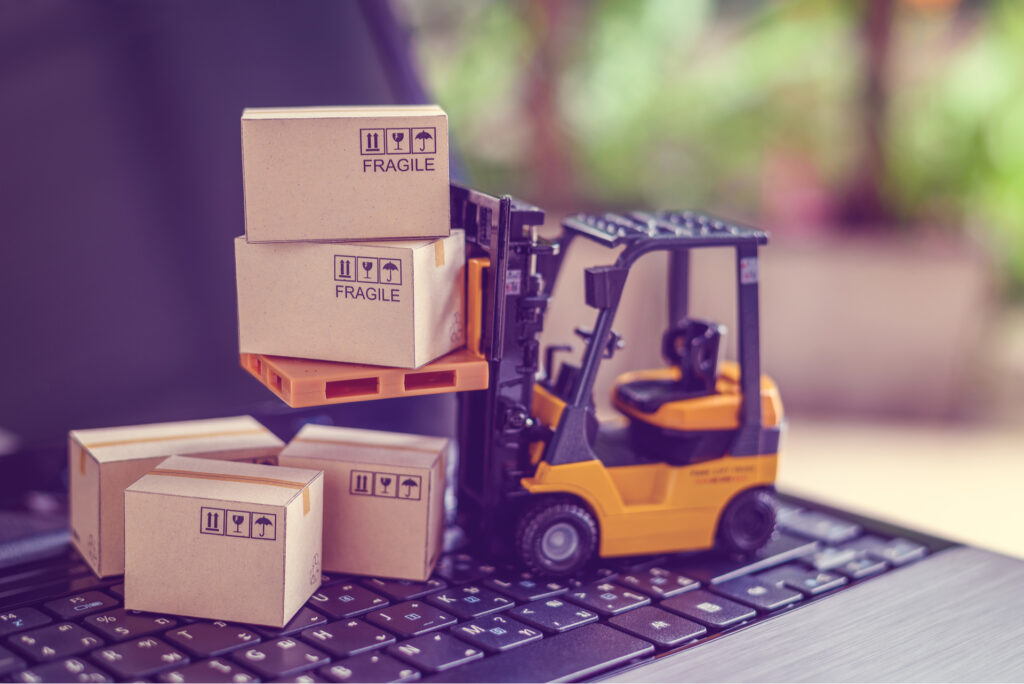 Prime badge nudge
The prime badge can also help you win over new customers, as they view it as an official endorsement of your brand by Amazon. It's an excellent tool to have in your online selling strategy and can help give customers the final nudge to click your item's buy box. 
Crucially, Amazon also provides customer service in the local language. Amazon handles all customer queries in addition to returns and refunds, significantly reducing your workload. It's still important to communicate with customers to nurture brand loyalty, but it's usually more helpful to focus your attention on doing this through a strong marketing strategy. 
It is free to sign up to FBA, although Amazon will charge you fees to use the service. In many cases, though, using FBA can save your business money by streamlining your logistics. Many businesses significantly increase their profits by using FBA, so it is frequently worth the cost. 
When considering the costs of FBA vs your own shipping costs, many businesses fall into the trap of underestimating their own costs vs Amazon charges. Take a look at our in-depth blog post about FBA to find out more about how this service can benefit your business.  
Pan-EU Inbound Consolidation Services (PICS) 
You can streamline your international logistics further by using Amazon's Pan-EU Inbound Consolidation Service (PICS). Sellers using this service ship greater quantities of stock to a decreased number of warehouses. Amazon distributes your stock through its EU fulfilment networks to regional warehouses, giving more customers access to your products. 
You also have fewer purchase orders to prepare. By sending more stock less frequently, you reduce preparation, transportation and labour costs. Furthermore, you reduce opportunities for issues surrounding shipping to arise, which can ultimately lead to expensive chargebacks. If you are planning to expand your brand globally at scale, this is a service that is worth investigating.
Amazon has an additional Pan-North-American shipping program for businesses selling in the U.S., Canada and more. Both services can provide huge benefits for brands seeking to expand their global reach. Check out this handy blog post for more information about PICS and how it can help you.  
How to expand your brand globally using Amazon – Conclusion 
'Setting up accounts in other marketplaces takes a lot longer than you would imagine so we would recommend leaving plenty of time and plan in advance.' – Dean Hawes, Head of Account Management at Optimizon 
Amazon's global infrastructure can help your brand more customers than ever, but careful planning is required. Success is not as simple as listing your products on a different marketplace, but it's not unattainable either. Crucially, it's a great deal faster than most other methods of expanding internationally.
Our experienced experts have helped numerous businesses grow their brands, both at home and abroad. If you would like to speak to our specialist global Amazon agency, contact our team today. Discover how we can help you expand your brand globally and optimise your global strategy.