If your business is selling B2B (Business to Business), Amazon may not be on your radar as a sales platform for your products. However, Amazon isn't just B2C (business to consumer). It's in fact one of the fastest growing platforms for B2B sales in the world.
Amazon has been making huge strides in the B2B marketplace through its 'Amazon Business' platform. Amazon Business is a rapidly growing part of the unstoppable Amazon empire. In 2019, Amazon Business, grew 1.6 times faster than Amazon B2C.
In the same year, the global B2B eCommerce market was valued at over $12.2 trillion. This is over 6 times the value of the B2C market at $2 trillion. Amazon Business allows companies to sell B2B and B2C simultaneously. So, even for B2C companies looking to expand into B2B sales, it is worth sitting up and taking notice of Amazon Business.
What is Amazon Business?
Essentially, Amazon Business is just like regular Amazon, but scaled up and with a number of business-friendly features. This includes the option for a free 'storefront' that's like your own hosted ecommerce website. You also get paid on time!
Business buyers find the platform easy to use because they're already very familiar with 'regular Amazon'. In fact, you can sell on 'regular' Amazon as well as Amazon Business, if that works with your business model.
Not only does it represent a fabulous opportunity right now, but getting in at this relatively early stage will also give you a head start on your competition. By the time your rivals have woken up to the fact that Amazon Business is a force to be reckoned with (and growing, fast), you'll be well established and leading the field.
It's clear that Amazon is taking the growth of its B2B sales platform very seriously. The company has invested in huge European based sales teams, tasked with working to create solutions for businesses all over Europe.
Amazon Business brings corporate customers to you
For you as a seller, Amazon Business gives you access to a vast platform for selling in bulk to other businesses. Not only will you benefit from higher visibility of your business offers, you'll pay lower fees on high volume transactions.
Due to the scale of Amazon, the traffic can be substantial. It could take years and significant investment to reach the same number of potential buyers visiting your own corporate website.
Why B2B companies are signing up to Amazon Business in droves
Buyers don't need to set up an account with you before they can buy. Providing they have an Amazon Business account they can purchase straight away. The incentives for your customers to set one up are huge.
The primary business friendly features start with the fact that business can purchase items in bulk, or in small amounts. Buyers are given 30 days credit, whilst sellers (i.e. you) get paid immediately).
Furthermore, each business can assign users who are allowed to go in and purchase business supplies on Amazon on behalf of their employers. Instead of having multiple purchases from multiple people to keep track of, it's all into one place. This ability to have one central point for business purchases with automatic business credit control and VAT invoicing makes it much easier for the accounts department to budget, manage payment methods, manage shipping, and make purchase approvals. They also have access to real-time reporting.
Another big benefit within Amazon Business is the corporate credit line. This means that your customers have 30 days credit to pay your invoices (even though you can receive the money sooner than that). If they have authorised multiple buyers on a single account the company can download order history reports to keep track. The account provides easy-to-understand statements.
What's more business buyers gain access to a host of exclusive Amazon-only business discounts, bulk discounts and more, from a pool of trusted suppliers. On top of that, it offers speedy delivery times and quick and easy refunds of unsuitable or faulty goods.
Business Prime
Additionally, there is also Business Prime, an upgrade that unlocks additional business benefits. It works in a similar way to adding Prime to your personal Amazon account. Although it doesn't include Amazon Video! This can help organisations manage cash flow and control business expenses in an even more efficient way.
Business Prime includes:
Rapid delivery times: Same Day, One or Two-day shipping .
Options to select consolidated shipping .
Access to exclusive prime day deals .
More detailed analysis of spending trends .
Guided buying (you can mark certain suppliers and products as preferred).
Amazon Business American Express card (no annual fee credit card) .
Extended terms for Pay by Invoice (extended payment terms to 45 or 60 days ).
When it comes to payments and credit control there is another option which is completely free for account holders that qualify. The new payment method 'Pay by Invoice' provides billing Invoices for their orders. The business then gets access to terms such as Net30, which gives them longer to pay their Invoices (30 days after the bill date in case of Net30).
The package of attractive terms and multiple benefits mean that every day legions of businesses set up an Amazon account for all kinds of business supplies.
Become an early adopter to get ahead of your competitors
Amazon Business is a relatively recent addition to the Amazon stable. It was launched in the UK in 2017, two years after launching in the US. Amazon introduced the 'Business Prime' services in late 2019. Whilst it's only just beginning to reach the mainstream in the UK, in 2020 it was cited as the fastest growing part of Amazon.
Optimizon receives several enquiries each day from businesses looking to get in on the act. Although Amazon Business is already a substantial platform, there is far more growth predicted. Getting in on the act now means you'll still be ahead of the curve. As with most platforms, there are benefits to being an early adopter. Therefore it may be prudent to get your business established on the platform before your competitors.
Amazon Business benefits for sellers
So what does Amazon Business offer you as a seller? Not only does it give your B2B business access to Amazon's gigantic marketplace, Amazon Business takes a lot of the pain out of invoicing, VAT and credit control with its automated VAT invoicing and VAT-exclusive price display.
After reaching certain criteria, you also get to display a badge which can increase conversion as it is seen as a mark of trust.
As a seller you can also enrol in Amazon's VAT Calculation Service for free, providing your business meets the basic criteria. This allows you to display VAT exclusive prices to Amazon Business customers, which can lead to higher conversion rates for B2B sales. Amazon's VAT Calculation Service then provides sellers with tax calculation, VAT invoicing and transactional tax calculation reporting functionality.
Amazon Business pays promptly when your goods are sold
Even more appealing is the credit control. Guaranteed payment means you don't have to waste precious time waiting to get paid or chasing invoices. Amazon pays on the dot which of course saves you time and money, as you don't have to send out reminders, chase payments, generate paperwork and calculate VAT.
There are also varying fulfilment options. So you can pick whatever suits your business and distribution methods. These include:
You can store your products in Amazon warehouses and have them shipped by Amazon. This is 'Fulfilment by Amazon' (FBA)
You can hold your own products and ship them to the end user. This is 'Fulfilled by Merchant' (FBM)
You can sell your products to Amazon at wholesale price via the Vendor Program. Amazon then holds them in Amazon warehouses and ships them, (returning any unsold to you at a later date)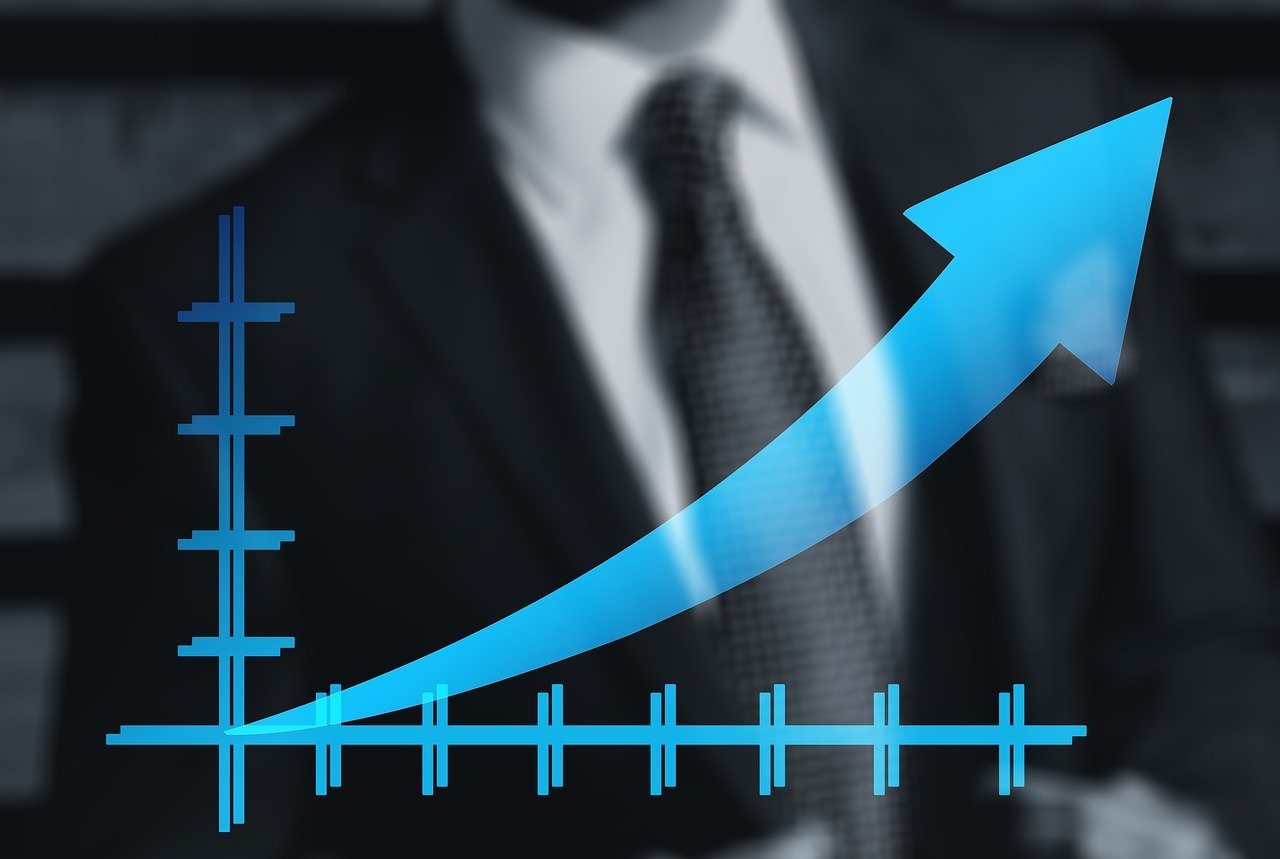 Key takeaways
In short Amazon Business is a huge growth platform with a proven track record of success for B2B businesses so it's well worth looking into right now. It uses Amazon's familiar interface and allows your business to benefit from higher visibility of business offers, and lower fees on high volume transactions.
It also gives you the opportunity to grow sales by reaching millions of B2B customers across the globe. Customers that would be very hard to reach otherwise.
You can host a fantastic transactional ecommerce website on Amazon, without the associated costs of running your own. It provides a growing stream of traffic from buyers who have the authority to purchase.
As a seller you have multiple benefits including exclusive pricing options, analytics, and tax, invoicing and credit control features. This means you won't be wasting your time chasing invoices, putting together quotes, creating VAT invoices, and so on.
It is likely that the platform will continue to see growth in the UK and other regions. Particularly as remote working becomes the new normal. By making yourself visible on the platform now, you'll be riding the crest of the wave.
If you would like to know more about how you can take advantage of all the opportunities on Amazon Business, please get in touch with our team. Optimizon will be happy to help and answer any specific queries you might have on the best way to make it work for you.