Selling on Amazon after Brexit
You may be getting sick of hearing the word Brexit now. But there's lots that can be done now to get your business prepared for the UK's exit from the EU. In this post, we're going to focus on how Brexit will affect sales and trading on Amazon Europe. So if you sell on Amazon UK, Germany, France, Italy or Spain then this post is for you.
A quick re-cap
On the 12th December 2019, the Conservative Party won the UK General Election. This means that the provisional Brexit deal Boris Johnson has made with the European Union will now most definitely be passed through Parliament. The Prime Minister has publicly committed for the United Kingdom to leave the European Union by 31st January 2020.
Both the UK and the EU need to approve and sign the withdrawal agreement. Although still technically possible, a "No Deal" Brexit is much less likely to occur. This scenario would cause the most disruption at seaports and airports if a customs deal was not in place when the UK left the trade union.
Are your Amazon sales at risk?
The good news is that if you sell through the UK FBA fulfilment then nothing will change.
It's also likely that any goods coming into Amazon fulfilment centres from outside of Europe (such as the US or China) will have minimal disruption. Fulfilment within mainland Europe is also not affected.
You also wont need to change your Amazon listings.
12 month transition period for Sellers
If a deal is finalised, then there is likely to be a 12 month transition period where there would be no immediate change to your existing relationship with Amazon.
Until such a time a deal is finalised, you can use this time to prepare for the possibility of disruption of moving goods between the UK and the EU.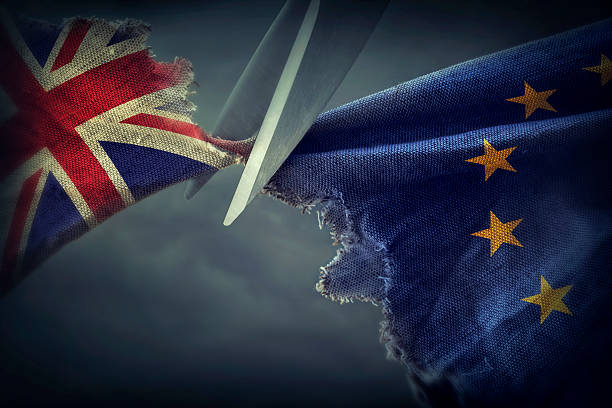 Selling on the Amazon European Fulfilment Network
If you sell on the European Fulfilment Network (EFN) – i.e. your products are stored in a UK Fulfilment Centre but are available for European customers to buy, then you may be temporarily affected. This includes any products you're exporting from the UK for FBA in Europe and any FBA products currently stored in mainland Europe coming into the UK.
One option is to enrol into the Pan-European programme. This is where stock is instead stored in the European countries – however, you will have to pay tax to the host country, so consult your accountant first before signing up to this programme.
If you decide Pan-European is not suitable for your business, then Amazon suggests maintaining 4 to 8 weeks of inventory coverage and making sure your stock is sent into FBA as soon as possible before the end of January 2020.
Future prospects for selling on Amazon
It's not all doom and gloom though! With the UK free to negotiate its own trade deals, this may mean lower tariffs from certain goods imported and exported with non-EU countries. The UK government has expressed that it wants to make favourable deals with the United States, China and Commonwealth countries as soon as possible – so watch this space!
We've put together a handy FAQ from common questions we've been asked about Brexit.
I ONLY SELL ON AMAZON UK. WILL I BE AFFECTED?
It's hard to tell until the final deal has been announced – but if your products are already in the UK and are only being purchased by UK customers, then disruption will be minimal.
I IMPORT MY PRODUCTS FROM CHINA – HOW WOULD A NO DEAL BREXIT AFFECT MY BUSINESS?
A No Deal Brexit would only cause disruptions from goods been sent between the UK and Europe. Goods imported from the UK from outside of the EU (e.g. China or the United States) will not be affected. There may be a knock-on effect from customs agents taking more time to process checks. But your goods from outside the EU will not be subject to any extra checks or customs at this stage
I IMPORT PRODUCTS FROM EU COUNTRIES AND WILL BE DOING SO FOR THE FORESEEABLE FUTURE. HOW DO I BEST PREPARE FOR BREXIT?
The UK government has put together a guide on what steps to take so that you can continue importing from Europe once the UK has left the trade and customs union – https://www.gov.uk/prepare-import-to-uk-after-brexit
How did you feel when Boris Johnson got the majority he needs to take us out of Europe? Did you breathe a sigh of relief that we have some clarity at last? Or do you see turbulent years ahead? What preparations have you made for Amazon – please comment and share your experiences below.
Still not sure about how Brexit will affect your business on Amazon? Then get in touch and one of our Amazon Selling Consultants will be happy to help.
Getting in touch is easy! Just email us on [email protected] or telephone 01793 975 219