How to prepare for Black Friday on Amazon – Expert Tips
If you're a seller on Amazon, or any other online marketplace, it's time to start getting everything in order for the biggest shopping event of the year – Black Friday and Cyber Monday.
Taking place on Friday 26 November and Monday 29 November 2021, expect it to be a buying frenzy of people looking for the best deals. If you're selling on Amazon, eBay or any other marketplaces, you'll need to start planning now.
While two months may seem to be a long time, doing the groundwork now can make the difference between success and failure.
Here, Optimizon's Amazon Brand Account Manager Dean Hawes discusses how and when brands should prepare for Black Friday and Cyber Monday.
Dean shares his expert tips about how to prepare for Black Friday on Amazon.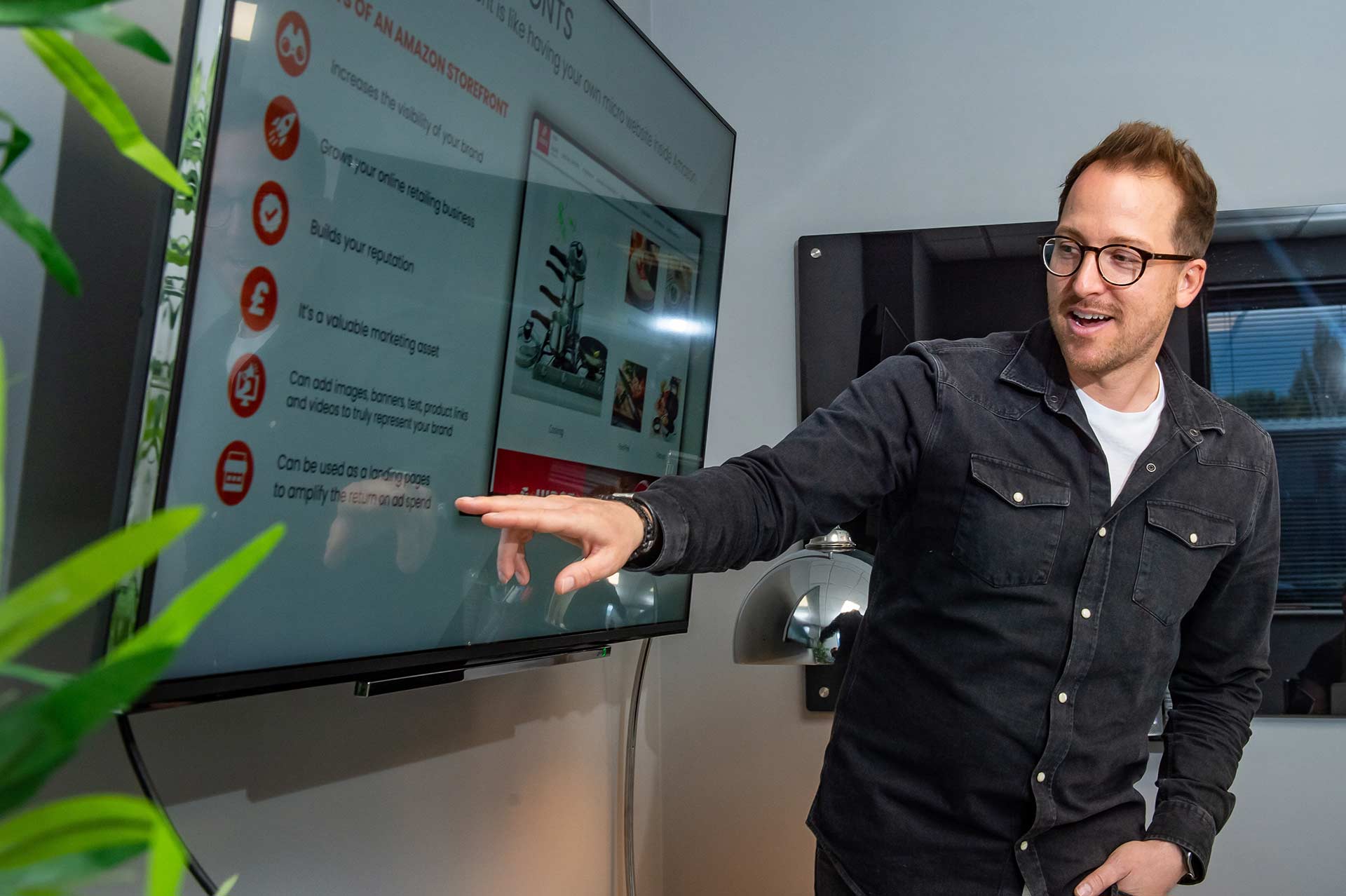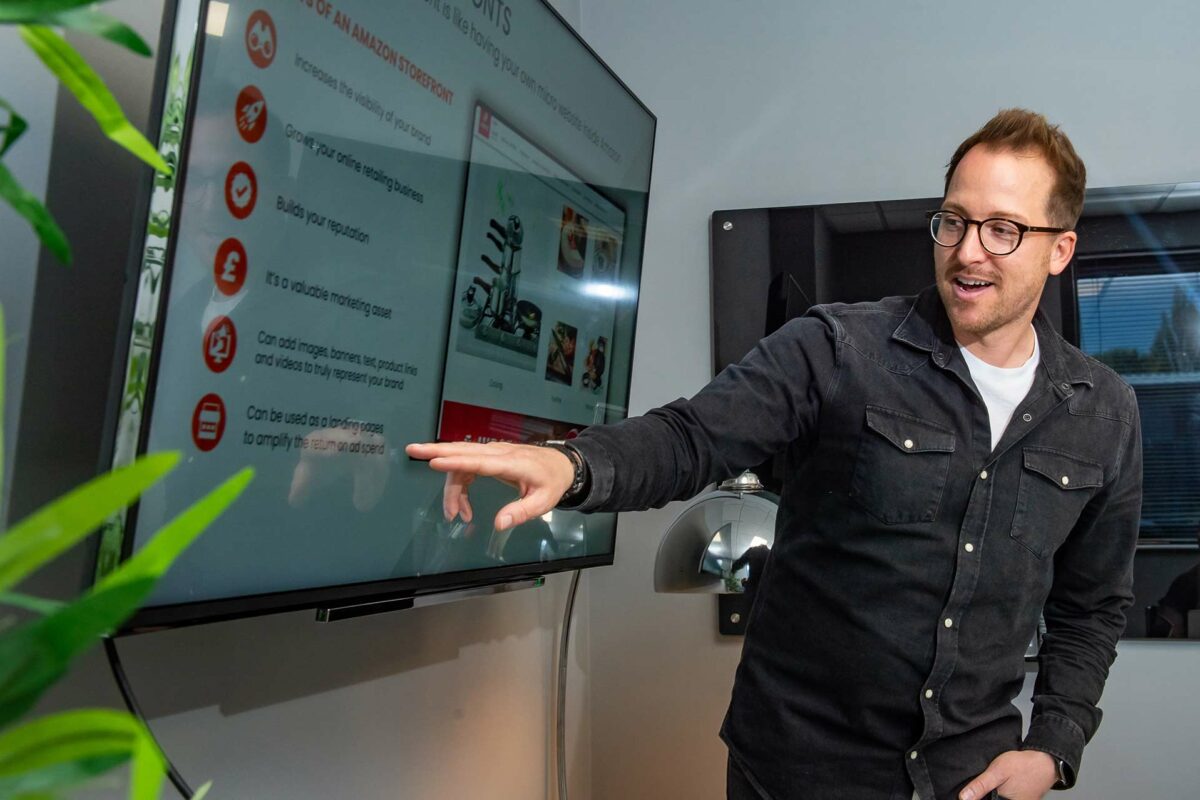 Act now!
Research shows that shoppers start searching for amazing offers and too-good-to-miss discounts as early as October.
By that date, the smart sellers already know what they'll be promoting, what deals they're going to be offering, and their listings will be up-to-date and optimised.
Draw in customers with free shipping (standard on Amazon, but not within other marketplaces) and wow discounts. Don't forget to use enticing language to keep them coming back for more.
So, when a potential buyer sees your competitive prices, they'll bookmark the page, thinking there will be an even better deal to be had nearer to Black Friday or Cyber Monday.
Sellers can capitalise on more sales and increase their brand awareness if they think of it as Black November, rather than it just being a day or a weekend.
In addition, you'll also be able to start collating that all-important data.
Price competitively
Shoppers only have one thing in mind when shopping on Black Friday or Cyber Monday. Finding the best deals out there.
How can you remain competitive as a seller and attract customers?
It's all about getting creative with your promotions and offers. These are key when it comes to standing out. Ensure you have an edge against a competitor.
Research shows sellers are turned off by shipping rates. Generally, Amazon prices encompass free shipping. If you're charging for shipping elsewhere, offering it for free could make the difference between a sale for you or a sale for someone else.
If it means more sales, offering free shipping on your Black Friday deals should end up paying for itself. So, calculate your margins – it could be a smart move.
How much of a discount to offer?
You'll need to take a look at what other sellers are promoting. Usually they'll cut their prices by at least 20%,. Elsewhere, others will be doing a mix of deals, such as half-price deals for first-time buyers or, say, 30% off when a buyer purchases multiple items.
To really stand out – and to get noticed by Amazon – create unique bundles. These can include a main product and two or so associated but smaller items.
As well as encouraging extra sales, this could also mean you win a place in the Buy Box. Getting the Buy Box is a hefty 'hello' to extra visibility.
It's the white box on a product detail page that has the 'Add to Cart' call to action. It'll do incredible things to your balance sheet if you do win it. The Buy Box accounts for an astounding 82 per cent of Amazon sales (higher for mobiles).
What are you going to sell?
The must-have items for this Black Friday and Cyber Monday will follow a similar pattern to previous years. Therefore named gadgets, toys, and fashion will be among the most sought-after products.
Of course, as an Amazon seller, you'll want to be in the running for these items, so it's worth stocking some of them. But remember, you'll be up against steep competition. Low profit margins aren't going to mean you'll get rich quick.
Rather than stocking a huge range of items with lots of small promotions, instead, look at focusing on a small number of products on which you can offer really competitive deals and big discounts.
It's also less than a month to go until it's Christmas, so think about presents, gift sets, festive bundles and then plan carefully how you're going to market them.
Remember, many Black Friday shoppers in the UK are shopping in preparation for Christmas. Think about what will be on people's Christmas Lists.
Meet demand
There's nothing worse for an Amazon seller than selling out.
If you don't order enough products to meet demand, not only will it mean you'll lose out on sales, but shoppers could end up feeling disgruntled. At worst they will leave you a bad review if they have to wait a long time.
On the flipside of this, you definitely don't want to be left with too much overstock either.
This goes hand-in-hand with your early planning, which is key to Black Friday success.
Now is a good time (if you haven't already) to start taking inventory. Order your products for Black Friday without delay. And, just as important, is working out your projected sales.
While you're there, another important potential problem to address for Amazon sellers on Black Friday is whether you'll be able to ship within the estimated shipping day.
It's times like this that being a FBA (Fulfillment By Amazon) seller, when your products are stored at Amazon warehouses and shipped by Amazon, really pays off.
If you're a seller who handles your own order fulfilment, it might be a good idea to start recruiting temporary staff, friends or family to help you get items packed and posted.
Supply chain issues
The well publicised supply chain issues affecting world trade means that many companies are unable to service demand.
If you do have excess stock, or your supply chains are unaffected, you could capitalise on the constrained supply elsewhere. The fact there could be less completion is a huge incentive to get your act together and ensure your products are well placed to sell on Black Friday and Cyber Monday.
Takeaway: How to prepare for Black Friday on Amazon
Don't be late to the party. This is the year's biggest selling weekend, so – make no mistake – there will be thousands of Amazon sellers who are already planning what they'll sell, and what discounts they'll offer. Make sure one of them is you.
By planning early, you'll be in a stronger position for those eager buyers who, come October, are already searching for the best deals; they're doing their homework.
Work out your projected sales so you can ensure you have enough – but not too much stock.
Then lure in shoppers. By offering incredibly competitive prices as well as free shipping.
But get creative – can you offer a huge discount to first-time buyers? How about looking at creating unique and brilliantly priced bundles?
Not only will this encourage more sales, but you might be in line to win Amazon's Buy Box, which is a huge win!