How the 2023 Europe Amazon FBA (Fulfilment By Amazon) Fee Increases Will Impact Your Business
As an ecommerce business, upcoming changes to Amazon fulfilment fees in Europe could have an impact on your business strategy so to help you stay ahead of the curve on Amazon seller central we've compiled a quick and easy guide on the changes.
When Can You Expect the Changes?
On March 1st, 2023. The new increased Amazon fees for core FBA and Small and Light units will come into effect for the UK, Germany, France, Italy, and Spain. This also includes items that are bulky but light. The fee changes will then be implemented in the Netherlands, Sweden, Poland, and Belgium on May 15th, 2023.  
Do the Changes Apply to Orders Made Before March 1st?
The Amazon fees are charged when shipments leave the fulfilment centres and are calculated accordingly. So, if a product is ordered before March 1st but shipped on or after that date, the new increased fee rates will apply.
How is Dimensional Weight Calculated?
The dimension-based fees in kilograms are figured out by dividing (length x width x height cm3) by 5,000.
Amazon will apply this calculation if it exceeds the unit weight for core FBA units including parcel size bands and oversize units except for special oversize. However, envelopes and Small and Light units will be based on unit weight. This rule will become effective for all parcel size bands as of March 1st, 2023.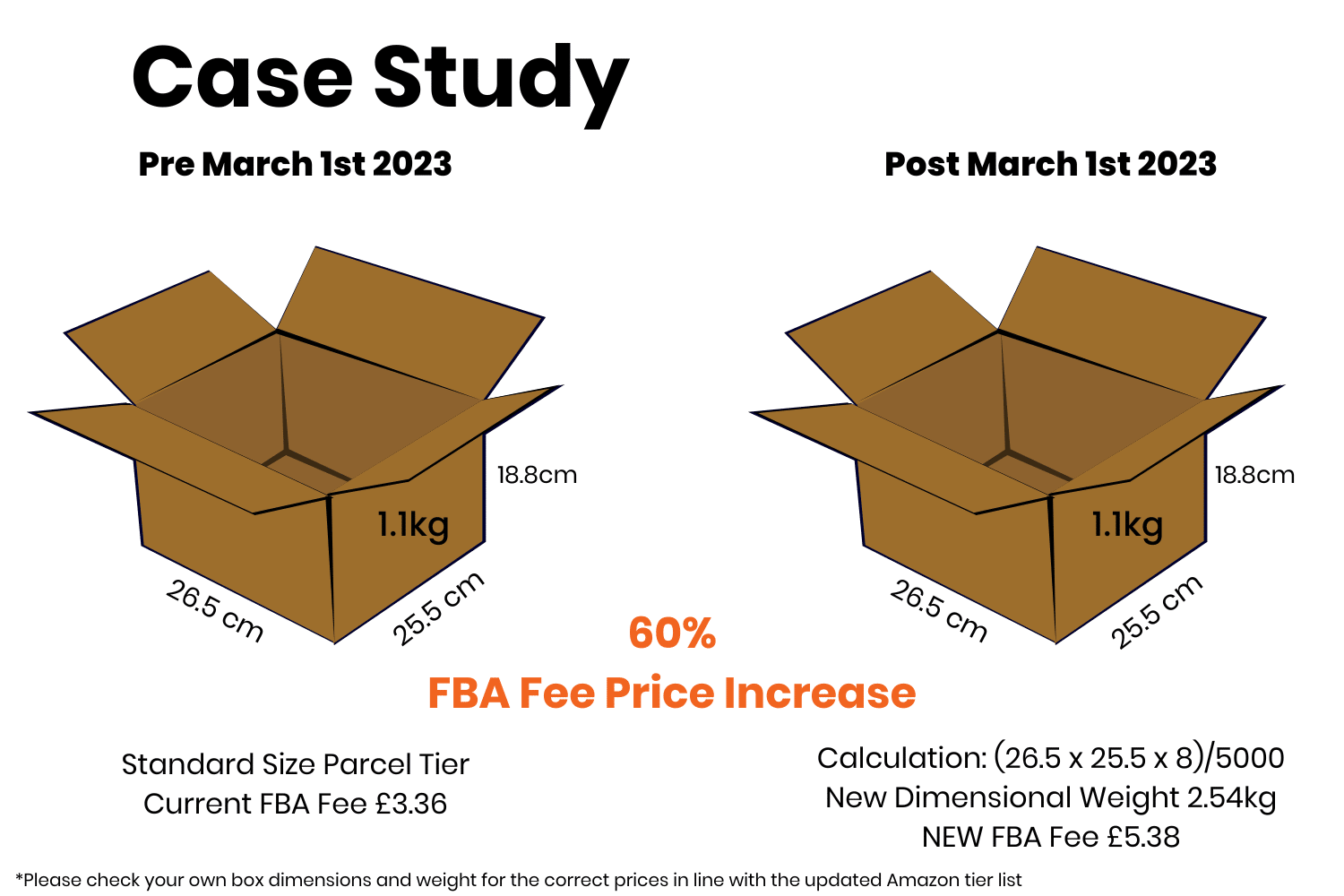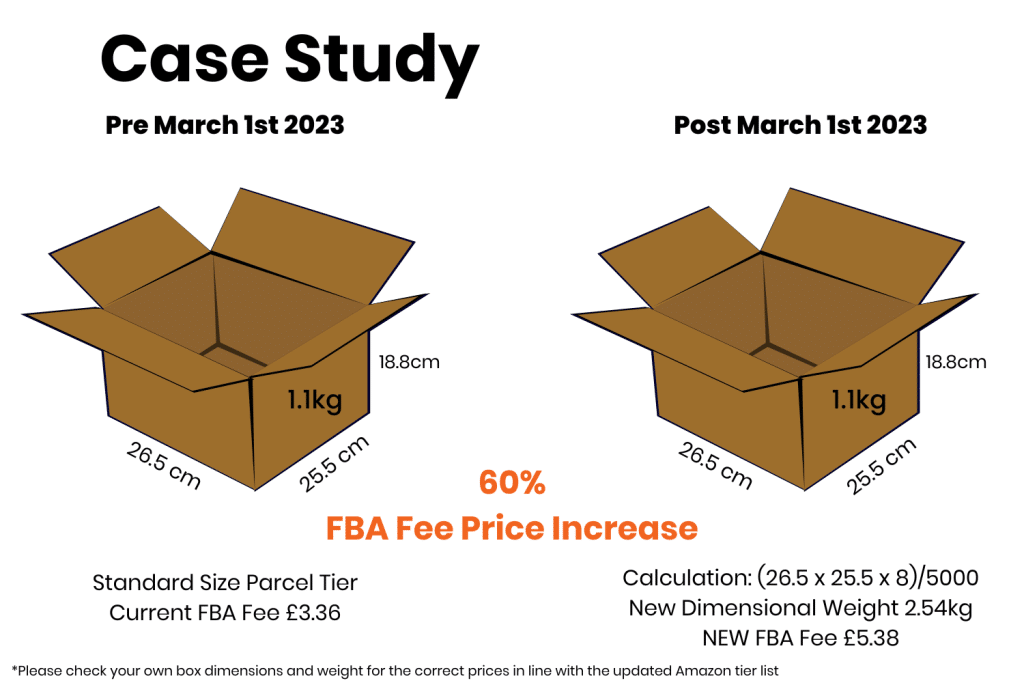 Determining Your Product's Size Tier
To determine which size tier your product belongs to check out the size tiers table available on Amazon seller central.
Other Important Factors
While FBA fees are crucial, they're not the only aspect to consider when developing your sales strategies. Heads of ecommerce factors such as inventory management and long-term storage fee all play a part in the bigger picture.
How can we help?
As Amazon experts, we're more than happy to help you stay on top of the new changes and advise you on how to factor them into your business strategy and product pricing on the platform.
If you would like to speak to our specialist global Amazon agency for further guidance, contact our team today. Discover how we can help you take your business overseas and enhance your brand and sales