Optimizon is a young, fast-growing and friendly Amazon digital marketing agency based in Swindon. Our clients are retail brands who sell on Amazon. We create Amazon storefronts, write the copy to describe the products as well as handling a host of back-office functions to manage our clients Amazon accounts.  
We have an exciting new opportunity which has become available in the Paid Advertising team. Working alongside and reporting to the Head of Advertising you will be responsible for the day-to-day management of all PPC campaigns on Amazon. You will be part of a friendly and supportive team and will have the opportunity to work with some fantastic and well-established clients and brands.
You will also receive access to the Amazon learning console to conduct the relevant training and receiving support and training internally too. If this role sounds of interest, then we would love to hear from you! 
An individual with an excellent understanding and experience of managing multiple paid media platforms. Especially both PPC and Programmatic.

 

A sociable individual who likes to have regular discussions with team members and builds strong relationships with clients.

 

An individual who is target driven and has the hunger to go above and beyond meeting client goals.

 

Someone who has worked in an agency environment previously, juggling multiple client accounts at once.

 

You should be data-driven and be able to turn data into actionable insights, providing continuous optimisation to improve results at scale.

 

You will be enthusiastic about constantly testing different marketing initiatives and providing results for clients. 

 

You will be passionate about retail products, as, after all, you will be working for an Amazon agency.

 

You should become engaged with your client's brand(s) and be keen to learn all you can about the products they offer.

 
Key Role Responsibilities
Manage and work with the Paid Media Executive to build engaging campaigns in line with the client's goals and objectives.

 

Strategic planning of client budgets in line with their goals and using a variety of different marketing channels looking at a holistic approach.

 

Keyword and product research based on Amazon customer searches, using a number of different tools to extract data.

 

Assist in monthly PPC reporting documents to be sent to clients.

 

Ongoing Amazon paid advertising account maintenance (bid adjustments, negative keywords, scaling etc).

 

Identifying key opportunities to promote products and making recommendations to clients to improve performance.

 

Working towards strict targets and KPIs

 

Competitor analysis 

 

Liaise closely with the creative team to improve overall efficiency (product page CRO etc).

 

Frequently analysing results to ensure the budget is being spent effectively.

 
Excellent verbal and written communication

 

Ecommerce/retail experience is advantageous

 

Self-starter and self-motivated individual. Always keen to learn

 

Being able to work in a small and fast-paced environment

 

Strong professionalism and ability to work well under pressure.

 

Highly organised and able to multitask without any loss of output or focus.

Eager and able to learn new systems and processes quickly

 

Knowledge of Amazon Seller & Vendor Central advantageous, but not essential

 

Outgoing personality 

 

Ability to prioritise tasks and workload effectively.

 

Excellent attention to detail and analysis skills. Understanding the numbers and adhering to ROI and ACoS (advertising cost of sales) is pivotal.

 

Strong presentation skills and the ability to present findings back to clients and internal stakeholders.

 

Strong interpersonal and social skills, you will work closely with others within the office to ensure marketing activities are aligned.

You will also be required to interact with clients both on the phone and over email.

 
Desirable Skills & Qualifications
The individual should be educated to degree level within one of the following areas: Business with Marketing, Marketing or Mathematics

 

Minimum 3-4 years experience in a similar digital marketing role.

 

Hands-on experience in managing a small team.

 

Accreditations/Certifications in digital marketing. This could include, for example, Amazon ads, Google Ads, Search Ads 360 or Google Analytics.

 
What you'll get in return
There is a competitive salary on offer of £30-£32k per annum, with benefits including social events, generous holiday, fun working environment within a small team and free Amazon Prime after passing your probationary period. 
So if this role sounds perfect for you, then we'd love to hear from you! Please click the 'apply now' button above and submit your CV to our team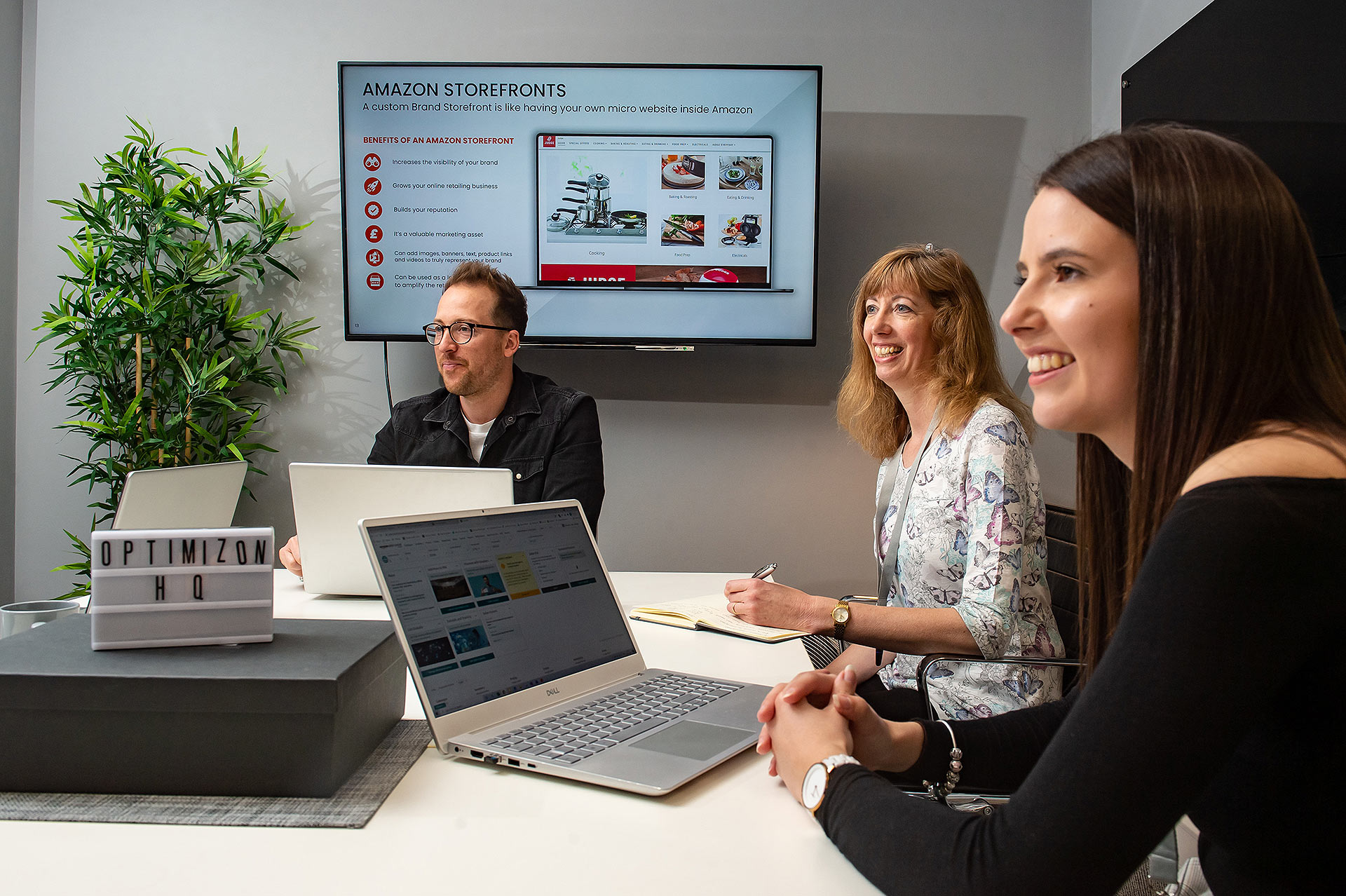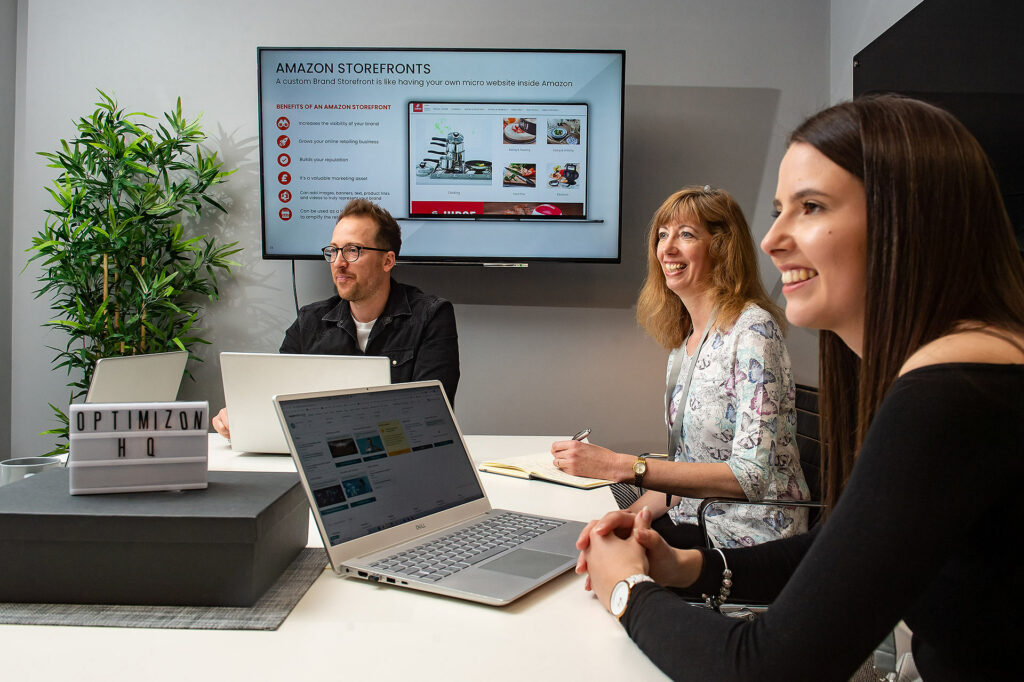 We are more than just another consulting agency for Amazon, eBay and other marketplaces. We are experienced and highly successful at Amazon Optimisation.
Current Available Positions