Do you live and breathe writing copy? Can you write persuasive copy for Amazon customers? If this sounds like you then we are interested in your talents. We're always on the lookout for talented copywriters with eCommerce experience to join our team.
Optimizon is one of the UK's leading digital agencies specialising in Amazon. Our clients are retail brands who sell on this marketplace and others such as eBay.
Amazon listings are the cornerstone of businesses selling on Amazon. The copy needs to persuade customers to buy the products, recommend them to other shoppers and also return to buy again. Amazon listings also need to follow Amazon's strict rules and, include relevant Amazon keywords (these are often not the same as Google keywords).
We have a constant need for written content for a variety of product sectors so we maintain a roster of trusted copywriters.
When we have a new project we'll get in touch and see what your availability is to work on the project. If you agree you will then receive a detailed brief with all the details you need to write the copy, as well as the fees and the deadlines. There's no obligation to take on any work if you don't want to. You can do as much or as little work as you wish, work from home, a café or the beach and fit the work around your own schedule as long as you meet the deadline.
How to become an Optimizon Writer
If you are interested in joining our team of writers please send an email to [email protected] and tell us a little about yourself – how long you've been copywriting, some of your work, what you charge per product and whether you've written for Amazon before. (It's useful, but not essential – a passion for retail is more important).
We'd also be interested to know if you can add HTML code, and if you do your own Amazon keyword research or prefer to be supplied with a list of keywords. Please attach or link to your CV or portfolio and also send a link to your LinkedIn profile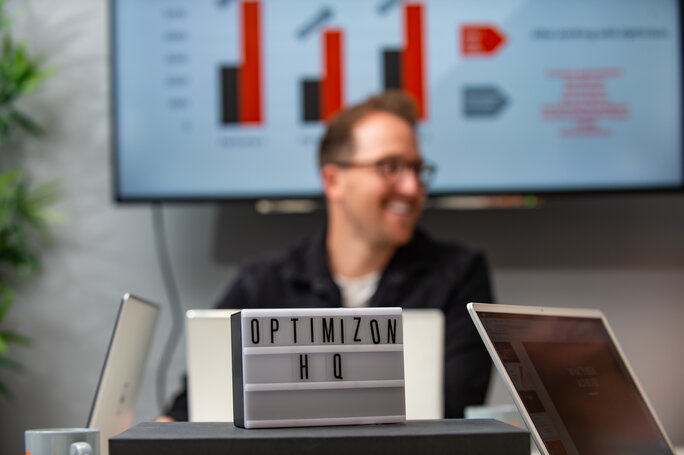 We are more than just another consulting agency for Amazon, eBay and other marketplaces. We are experienced and highly successful at Amazon Optimisation.
Current Available Positions