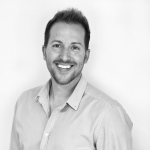 James Pitts-Drake
Founder & CEO
At Work
James founded the company back in 2017 after successfully creating his own brands and selling them on Amazon for 14 years. James became very good at managing his products and getting great sales, regularly achieving top ranking in the 'Amazon's Choice' and 'Best Selling' category. Now he uses this knowledge to train the team and build up Optimizon (Optimize your Amazon). James takes care of running the business, developing the long-term strategy and vision and making sure all clients and staff remain happy.
At Play
When James isn't working, he loves spending time with his beautiful wife and two children. At the weekend, you will often see James rock climbing with his daughter, cheering on his son as he races around a go-karting track or getting dirty being the go-kart head mechanic! James also enjoys keeping fit and working out at the gym.
Getting in touch is easy! Click the button below to request a call back from one of our Amazon Digital Marketing Specialists.