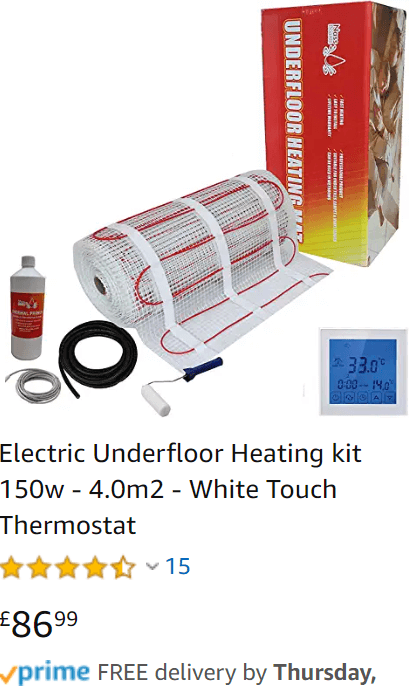 Nassboards is a leading specialist in the UK DIY market, selling kits for wetrooms and underfloor heating.
Nassboards had spent about a year attempting to sell on Amazon with very disappointing results. That's when they turned to Optimizon to increase revenue not only on Amazon but on their own ecommerce website.
Martin Colbey, Director said, "The correct partner was essential as we had some ambitious sales targets to meet, and we were impressed with Optimizon's knowledge, enthusiasm and track record. We employed Optimizon to handle the complete Amazon account management to grow our sales."
Optimizon took on all aspects of building the Nassboards brand. They optimised all our content on Amazon and the website, created A+, Amazon storefronts and an ecommerce website.
Optimizon supported this with Amazon Sponsored Product advertising as well as Google PPC and SEO.
The combined efforts paid off. Sales skyrocketed.
Martin Colbey said: "In the first 8 months when new optimized content went live we saw a 1715% increase in sales on Amazon alone.