Kuhn Rikon is a household name in Switzerland and has inspired the world of cooking for almost 100 years. Their cookware has been produced on the same site in Switzerland since 1899 and is synonymous with quality and craftsmanship.
When Kuhn Rikon approached Optimizon last year, they had a number of issues. Their eBay account was close to being suspended.
Cases on their account were being closed incorrectly, having a major impact on the overall health of the account. They also felt the brand wasn't represented as well on eBay as other platforms, had limited insight into how to make the most of eBay. The inhouse team were also feeling overwhelmed with orders, cancellations and customer service processes.
An immediate solution was needed to fix the technical issues and a longer-term plan to enhance brand presence and upskill the inhouse team.
Optimizon immediately delivered a full account audit to identify the pain points within the account. They created a short-term action plan that stopped an impending account suspension.
The Optimizon team then used their expertise to improve content visibility and conversion.  With bespoke keyword analysis and conversion techniques, the team updated titles and added storyboard images, videos, mobile descriptions and mobile friendly banners.
As an additional service, Optimizon used their long-standing agency partnership with eBay, to introduce Kuhn Rikon to eBay's home & garden category manager.
This resulted in the brand being opted in to eBay's scaling program, which includes exclusive deals, promotions, brand badging and auto-complete for the search bar. A valuable and exclusive set of benefits for driving sales.
Optimizon also provided customer service training for the Kuhn Rikon inhouse team on a new framework to deal with orders, cancellations and messages.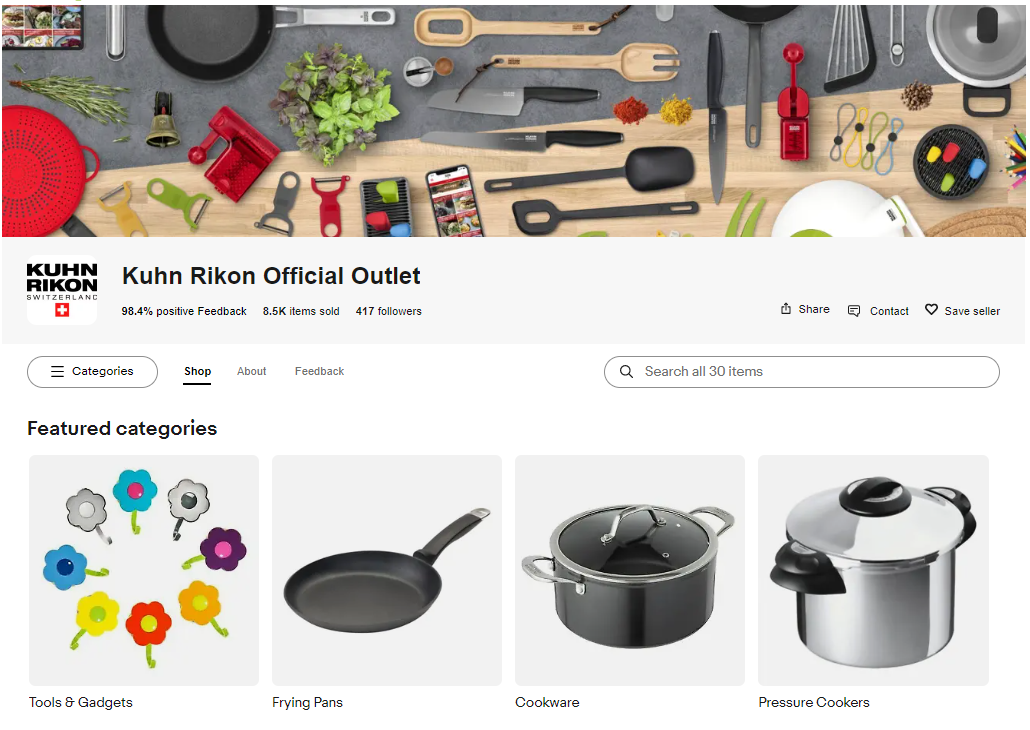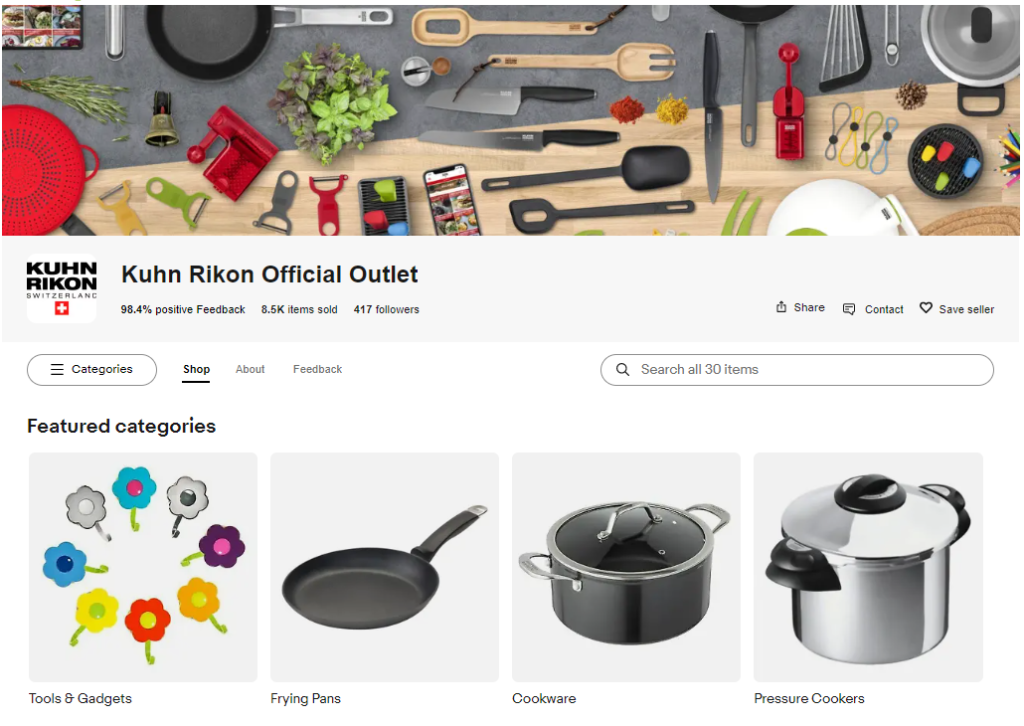 Within the first 48hrs of actioning our changes, our actions meant the account was not suspended and each listing saw a change of at least 53.7% in top 20 search slot impressions.
Over the following month, listing impressions increased 99.6% and the sales conversion rate increased to 6.8%. One 'least selling' product, saw a boost of 3,500%. Overall the account was moved to an "Above Standard" rating within two months.
In total from December to January, impressions were up 305.7%, page views 146% and quantity sold 108.4%
Not only is the client team delighted with these results, they are also now confident and up-to-date on the new internal process improvements Optimizon have implemented.
'We initially approached Optimizon to help us get our eBay account back to an acceptable seller level after a period of stagnation and poor performance. Impressed by the team's enthusiasm, professionalism and vision, we quickly expanded the project to grow our eBay business over the coming 12 months. Regular online meetings and correspondence enabled us to return to 'above standard' quicker than expected and formulate a plan for growth, as well as integrate stock and orders into our Magento platform. We find the team approachable and realistic and appreciate their expertise and guidance as we get underway. I am confident that we will reach our target this year.' – Vicky Margetts