Sell on Amazon for free!!! No referral fees on Seller Fulfilled Prime – offer ends 31 January
What is Seller Fulfilled Prime?
Seller Fulfilled Prime is the fulfilment programme that allows you to deliver directly to Prime customers from your own Warehouse. Being an Amazon Prime Seller and having the Prime badge means you are committed to fulfilling orders with one-day delivery and no charge to customers. You do need to complete a trial period, after which your chosen products will display the coveted Prime Badge.
The Offer in a nutshell
Amazon are offering 100% off your referral (selling) fees when you enrol for Seller Fulfilled Prime (SFP) in January! This offer is applicable to the first 500 units you sell under the programme and is only eligible if you have never been an Amazon Prime Seller (SFP) before. You have until the 31 January to enrol.
The Benefits of Seller Fulfilled Prime
Increase your chances of winning the Buy Box – Products listed with Seller Fulfilled Prime have a much better chance to win the desired buy box. Which means when customers click 'Add to Basket' their default option is to buy the product from you.
Lightning Deals – Want to be featured in 'Today's Deals'? Then you need to list your products with the Prime Badge. You can have the sought-after badge with Seller Fulfilled Prime which means you can start submitting Lightning Deals and be featured on Today's Deals.
More exposure to Prime Members – Amazon recently said "Seller fulfilled listings that became Prime-eligible for the first time through Seller Fulfilled Prime experienced an average sales uplift of more than 50%" – this speaks for itself! Prime Members tend to filter by 'Prime Delivery', filtering out those that are not Seller Fulfilled Prime Carriers, instantly ensuring your products stand out from the rest.
More control over your Inventory – When using FBA (fulfilled by Amazon) after you have sent your products to the Amazon fulfilment centres you lose control and visibility of your products. Seller Fulfilled Prime allows you more control which is advantageous especially if you have seasonal products in which you see spikes during Prime Day, Black Friday or Cyber Monday.
Product Flexibility – Product enhancements and changes are normal and often at times you may need to make last minute modifications. Whether this be to packaging or adding an insert card, maintaining your inventory in your own warehouse allows access and flexibility. Once a Sellers' product arrives at an Amazon Fulfilment centre, changes such as these are nearly impossible to execute.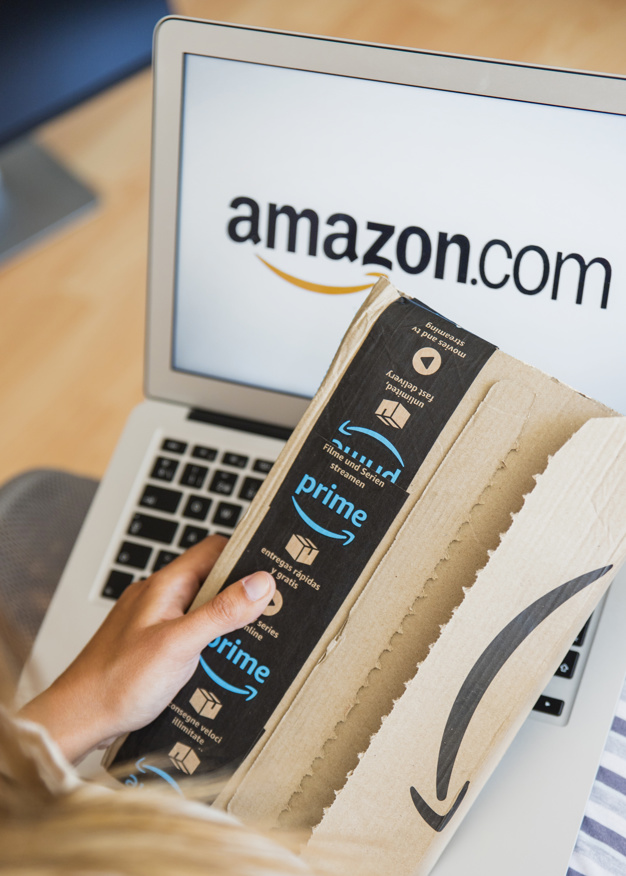 Our Advice
This deal is applicable for the first 500 products you sell under the Seller Fulfilled Prime programme. So don't waste this on low value items, use this on your most valuable items and really look at the results and the difference it's made to your sales.
This goes without saying but make sure you can commit to the delivery times! You need to be operationally sound as late deliveries will only result in bad customer feedback which goes against your account and tarnishes you as a Seller. If you are 100% sure you can ship items out within the one-day time frame then do not hesitate, the pro's of being an Amazon Prime Seller will only result in more sales for you.
We're here to help!
If you're unsure whether Seller Fulfilled Prime is for you, or if you would like some more advice on delivery opportunities, your account health or to discuss optimising your Amazon listings, please do not hesitate to contact us! We're always on hand to advise the best choices that suit your brand and business model.
So simply drop us an email on chat@optimizon.co.uk or call us on 01793 975 219